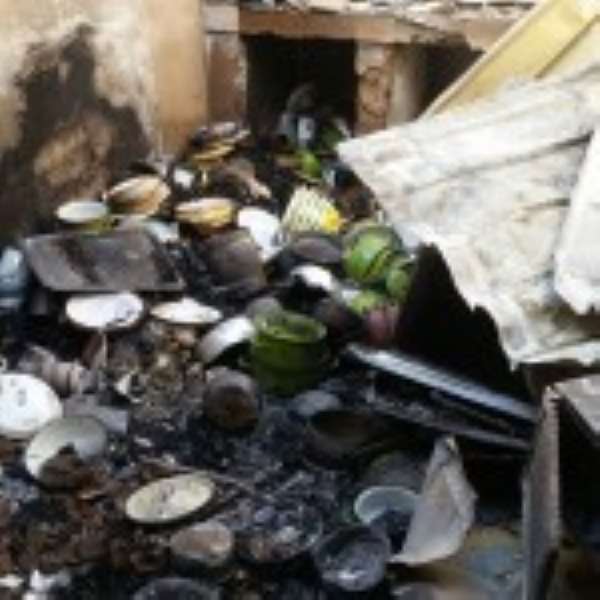 The daughter of the Gushegu District Chief Executive (DCE), one Fuseina Alhassan, 8 years old, met her untimely death through a fire outbreak at Chuggu Yapalisi, the residence of the DCE in the Sagnarigu district of the Northern Region.
According to the DCE, Alhaji Alhassan Fuseini, who narrated the incident to DAILY GUIDE, the fire started around 11pm.
He added that he saw smoke coming out of one of the rooms of his daughters' who were asleep and therefore quickly rushed towards the place. He said he shouted for help which woke the children up and three of them managed to come out of their rooms, leaving Fuseina.
The Fire Service personnel who rushed to the scene could not save the life of the little girl – as she had been burnt totally – but managed to bring the fire under control, which had already destroyed virtually everything in the house.
The fire fighters could not immediately determine the cause of the incident, but said they would inform the media when they complete their investigations.
The body of the girl has since been sent to the Tamale Teaching Hospital and preparations were underway for its burial in accordance with Islamic tradition.
FROM Eric Kombat, Tamale