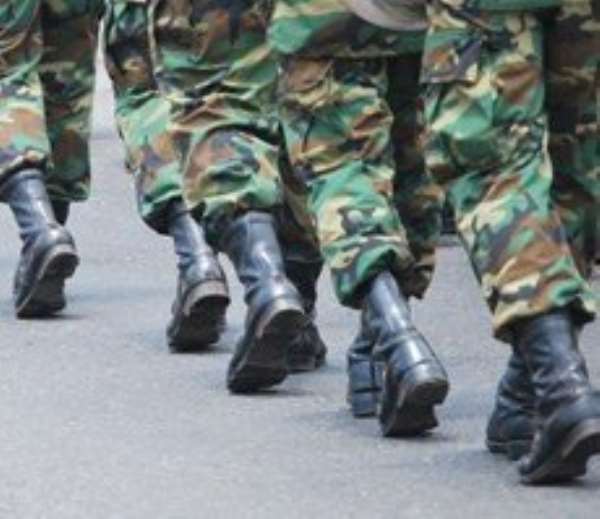 The Africa Center for International Law and Accountability (ACILA) has urged the government of Burundi to allow African Union (AU) peacekeepers into the country to forestall further deaths and displacement of citizens.
A statement issued by Mr. William Nyarko, Executive Director of ACILA, a research and education think tank, said that Burundi's refusal to allow AU peacekeeping forces on humanitarian grounds pursuant to Article 4(h) and Article (O) of the Constitutive Act of the African Union 2001, to which Burundi is a party, will further aggravate the situation and lead to avoidable deaths and displacement of persons.
More than 400 people have been killed and thousands displaced since violence broke out in April this year following President Nkurunziza's bid for a third term, contrary to a 2005 agreement for a two-term limit. The AU decided to deploy 5,000 peacekeeping troops to Burundi, giving Burundi until Tuesday to accept the deployment, a move Burundi has rejected. Both UN and AU fact-finding delegations have also expressed grave concern about the situation in Burundi, fearing an outbreak of a civil war.
Mr. Nyarko said that although President Nkurunziza stated on national radio Wednesday that "If these troops come, it will be seen as an attack and the country will stand up to defend itself," he prays that he will change his mind and allow AU peacekeepers into Burundi on humanitarian grounds.
He noted that even though the AU Constitutive Act prohibits interference in the internal affairs of a state, the prohibition also allows for a derogation on humanitarian grounds, adding that a humanitarian intervention works best when the receiving state cooperates with the sending state or organization and urged Burundi to cooperate with the AU for the deployment of the troops.
Mr. Nyarko also encouraged the leadership of the AU, East African Community, and member states of the African Union to continue with ongoing dialogue to persuade President Nkurunziza to change his current position.
"Once the AU peacekeeping forces are allowed into Burundi, they will help stop the escalating violence, deaths, and displacement of persons and allow for mediated talks to be intensified", Mr. Nyarko said.
President Nkurunziza said last week that he suspected that the AU had a hidden agenda, but Nkosazana Dlamini-Zuma, Chairperson of the AU Commission assured him that "the AU has no other agenda than to assist the government and people of Burundi at their hour of need, consistent with its commitment to promote African solutions to African problems."
However, President Nkurunziza insists on keeping the AU peacekeeping forces out of Burundi and has now demanded that the AU provides approval from the UN Security Council. It was unclear whether he would accept the deployment of the AU peacekeeping forces with authorization from the UN Security Council.