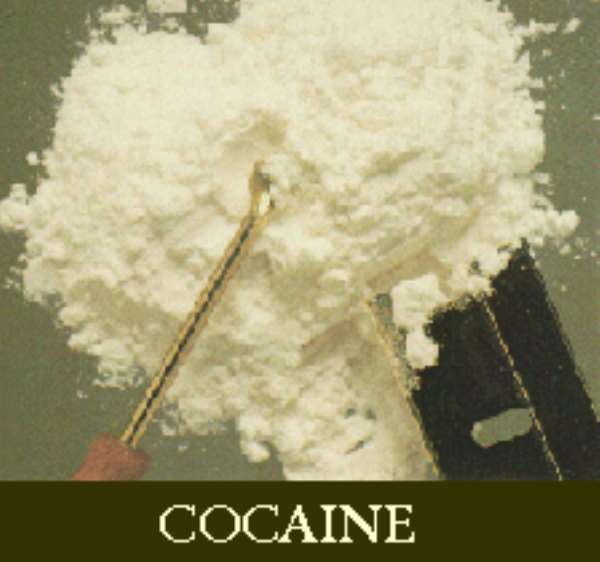 Accra Nov. 11, GNA- A 15-year-old British who was arrested with his step father, Victor Gondoh a Ghanaian, for concealing 8.7 kilograms of cocaine in their bags have been refused bail when they appeared before a circuit court in Accra on Thursday.
William Martin Burgress and Gondoh, 36, are facing charges of conspiracy, attempted exportation of narcotic drugs without licence and possession of narcotic drugs without authority.
Their pleas were not taken.
The court, presided over by Mr Kwadwo Owusu remanded them to reappear on November 25.
Giving reasons for refusing them bail, the court stated that the accused persons were foreigners and believed that if granted bail they might not appear to stand trial.
It however asked counsel for the accused persons to renew his application for bail at the High Court.
Applying for bail for Burgress, Mr Noah Asomani the counsel said his client who is a juvenile would not interfere or hamper police investigations.
According to counsel conditions at the Osu Remand Home where his client was being kept, was not favourable and prayed the court to admit him to bail.
Alhaji Nuuhu Billa who represented Gondoh also prayed the court to grant his client bail.
Prosecuting, Mr Augustines Obuor an Assistant State Attorney said Gondoh is native of Obuasi and holder of a Liberian passport. Gondoh is domiciled in United Kingdom.
Prosecution said on October 21, this year, at about 19000 hours, Gondoh arrived at the Kotoka International Airport with Burgress, his stepson with one luggage each to board a British Airways flight to UK.
The prosecutor said while checking in, Customs Officials called for their luggage for inspection.
During the inspection two handbags were found in both luggage. Further examination of the handbags revealed six parcels of whitish substance suspected to be cocaine wrapped in polythene bags and hidden in a false compartment in each of the bags.
They were arrested and handed over to officials of the Narcotics Control Board (NCB) for investigations.
Prosecution said Gondoh claimed ownership and said he bought them from three young men at a spot at Pig Farm in Accra.