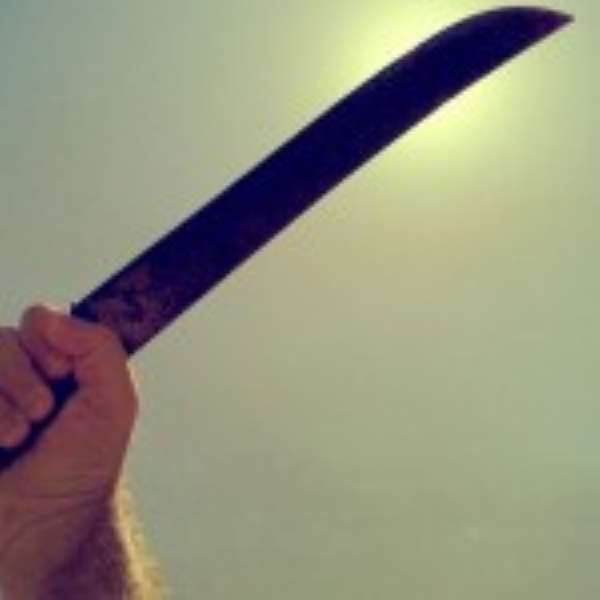 A MAN armed with a machete sparked terror in a packed London shopping centre full of Boxing Day shoppers.
Bargain hunters fled in a mass stampede from the busy mall in Bromley.
Shoppers were thrown into a state of panic after a row broke out shortly before 3.45pm, and were filmed running through the Glades shopping centre.
Cops arrested a man in his 20s who had a suffered a minor head injury and later recovered two knives.
The are now hunting down a suspect who fled the area and who they believe dropped a weapon.
One shopper captured the frantic moment that shoppers fled the Glades shopping centre and posted the footage on Twitter.
The blogger with the handle @HumbleChap then posted video of police officers with a machete after arriving in a riot van.
The Twitter user is heard saying "everyone is running in Bromley you know" as he filmed the stampede.
A Met Police spokesperson said: "Police were called-out at 15.45 after reports of an injured man in Glades shopping centre, Bromley.
"Officers at the scene found a man bleeding from his head.
"The man was in his 20s and had a minor head injury.
"At this stage they believe he sustained the injury as a result of an altercation.
"The injured man has been arrested for affray and has been taken to a south London police station.
"Officers recovered two knives.
"They are seeking a second man who ran off from the scene possibility discarding a weapon."
-thesun