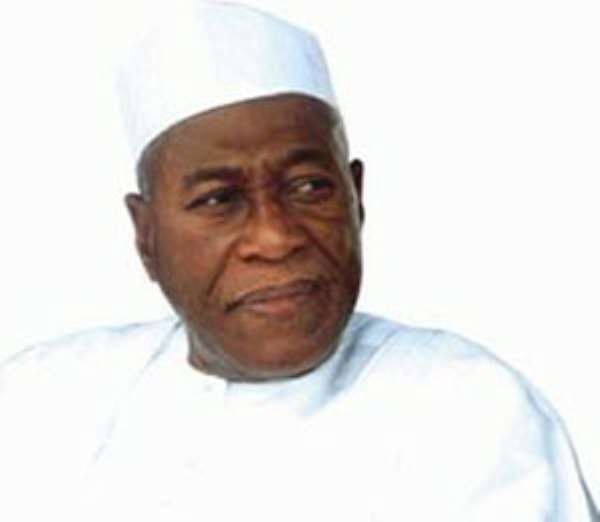 In the distant past, it was said that one went along with a heavy gift as a show of respect to the wise man whose direction was sought. Alas, today, even for free, people do not heed advice. Asuma Banda you don't have the requisite elements of wisdom and proper direction, even at your age of over 80 years.
I am bemused at how far dementia can stretch. How can you claim that Nana Akufo-Addo is one of your best friends yet talk gibberish about him? The obroni would have told you, "you're so full of s—t"! On what bases did you build such a mischievous assertion?
In the NPP flagbeareship race with many contestants, Nana's percentage of "yes" votes surpassed that of John Mahama's who had no contender. The whole party was practically united in this cause. It was the aura around him that united people under his wing. The blindness and lack of vision that you, Asuma Banda, are displaying emanates from a deep hatred for the NPP when you were not given the opportunity to practise your corrupt caprices under H.E. John Agyekum Kufuor.
I feel ashamed to call you Alhaji, but nevertheless, let it be said that you, Mr faceless, are not the face of our society. If one intentionally peddles falsehood to the chagrin of the masses just to win favours and resuscitate an ailing business or refill an empty pocket, especially from a President, then they deserve condemnation; and that is exactly what we are doing.
I, Fadi Dabbousi, do condemn your unguarded, irresponsible and downright vexatious attack on the person of HIS EXCELLENCY Nana Akufo-Addo. I do, in the same breath, castigate your repulsive demonstration of inanity that has disgusted all well-meaning people in this country. What has a womaniser like you got to offer the nation? Someone who has chased Ibrahim's women, and left no woman uncovered in your vile attempt to adulterate the sanctity of married homes – you have no business talking about morals and elements of leadership. In fact, you must be estranged.
Yes, your Antrak LOC (Licence To Operate) was revoked by a special request from the FAA for non-adherence to safety regulations. Your willfull intent to breach the safety rights of your passengers brought you to your knees. The problem is with the sheepish nature of people who have adopted the slogan "fa ma nyame". You cannot keep your own workers united under one roof and you set diversionary tactics to throw the light away from your incompetence. Shame!
I am disappointed at your foolishness. What were you talking about? You didn't make sense at all…but then again, when have you ever made sense. You wanted to bring CRJ aircraft for one million dollars each when a used one in good condition did not sell for less than five million dollars. Let people know that even in your failed attempt to acquire aircraft and revamp your defunct business, you went for dead ones thinking you could breathe life into them, and huddle passengers on board as if Ghanaians were sheep.
And you have the effrontery to spew such stinky rubbish. May your days never be well. We can do without foolish elders. We prefer and love our Akufo-Addo, just like the millions of disenfranchised Ghanaians who have seen the nakedness of the NDC that you are goaded by blindly. There is no doubt in my mind that you are finished politically and financially.
Our next president of the Republic of Ghana is His Excellency Nana Addo Dankwa Akufo-Addo.
#BoycotAsumaBandasBusinessesNow