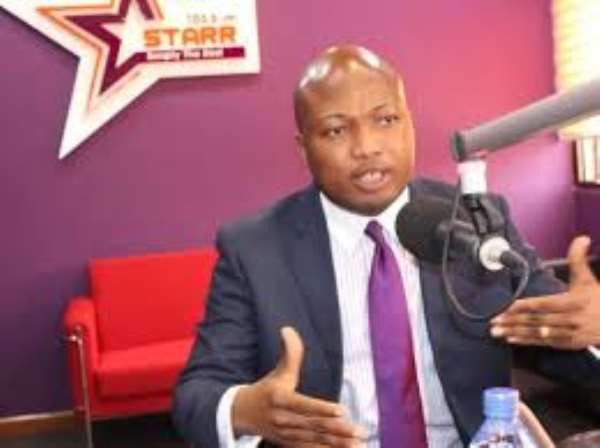 The Parliamentary candidate elect for the ruling National Democratic Congress (NDC) in the North Tongu Constituency Samuel Okudjeto Ablakwa has said he would increase the vote for President John Dramani Mahama from 93 per cent to 97 per cent come 2016 general election.
The incumbent Member of Parliament made this known in an interview with the media at the coalition centre in the North Tongu Constituency of the Volta Region after emerging as the victorious against his two other candidates, Aple Bennett and Mr. Charles Hodogbey, the former Member of Parliament for the Constituency.
Hon. Ablakwa polled 9855 votes representing 84.45 per cent to beat Mr. Hodogbey who polled 849 votes representing 7.82 per cent and Mr. Aple who polled 778 votes representing 6.67 per cent.
He said the transformational developmental projects which includes roads, community centre, ICT centres, Clinics, rural electrification with over 180 communities connected to the national grid hence his optimism of increasing votes for President Mahama in 2016.
He stated that his hard work, humility, dedication and commitment to the people in the constituency has retained him and assured t that he would continue with the hard work and dedication as well as continue with the massive developmental projects in North Tongu.
He said the constituents have proved that they appreciate the numerous developmental projects he has undertaken in the constituency.
This he said would encourage him to bring more developmental projects to the people of North Tongu.
According to him, it was time to close the ranks and unite and work together as one family to achieve the 97 per cent for President Mahama as it was done four years ago.
He added that a lot has happened during the campaign and therefore appealed to all aspirants especially Mr. Christopher Kofi Eleblu who was disqualified by the party's National Petition Review Committee to come on board and form a campaign team ahead of the 2016 election.
Touching on the earlier low turnout, Hon. Ablakwa revealed that the low turnout was as a result of the timing which fell on Sunday and as most of the constituents are very religious, they decided to go for Church services before turning out in their numbers to vote.
Source Ghana Palaver