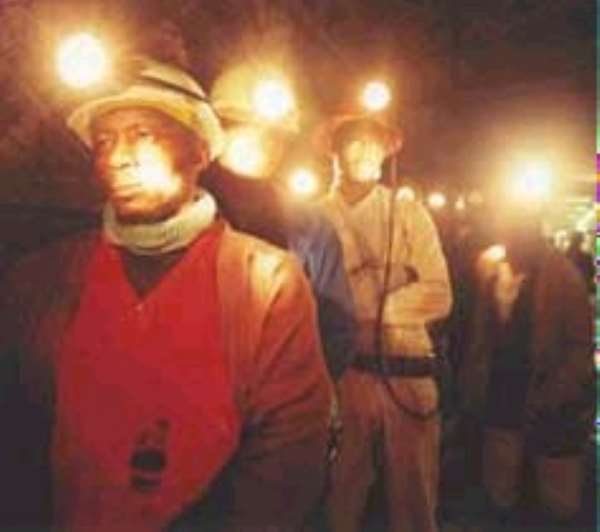 Kwabenakwakrom (Ash), Nov.10, GNA - Miners in AngloGold Ashanti at Obuasi who go on redundancy have been advised to refrain from using their monies to travel outside the country but instead invest in agriculture.
Mr. Anthony Asamoah, 38 who was adjudged the Obuasi Municipal best poultry farmer for this year stressed: "miners who go on redundancy should not think of going abroad but invest in farming, especially poultry".
The best poultry farmer, who was speaking to the press at Kwabenakwakrom after the celebration of the farmers' day on Friday, advised the youth to go into poultry farming.
According to him the youth should not wait until they got enough capital before going into farming.
Mr Asamoah, a former employee of Anglo Gold Ashanti commended the government for supporting and encouraging farmers to improve upon their farming activities.
"This encouragement has brought improvement in the agricultural sector", he said.
The Municipal best poultry farmer also praised the government for promoting small-scale businesses, adding, "this is encouraging". Mr. Asamoah appealed to the government to assist in the reduction of prices of farming tools such as cutlasses to enable the youth to embrace farming.
Mr. Asamoah, who expressed concern about the high cost of poultry feeds, appealed to maize farmers and manufacturers of poultry feeds to help reduce the cost.
He encouraged farmers to continue to be committed to their work to enhance the country's agricultural sector.
Mr Asamoah, who started his poultry farm in October last year with 4,800 birds including 3,200 layers at Asamoah Farms Limited at Kyekyewere near Obuasi now has 6,500 birds.