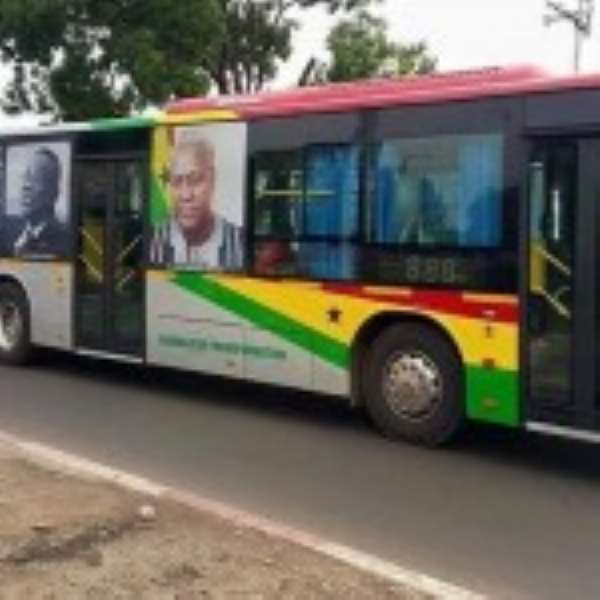 A group calling itself the 'Concerned Ghanaians' has appealed to former Presidents John Rawlings and Kufuor to ask the Mahama-led administration to remove their images from the 116 government buses whose re-branding have been afflicted with controversies.
There is massive public outcry over the $3.6 million that has been dissipated on the branding of the buses. The Chief of Staff Julius Debrah has ordered for an investigation into the award of the contract which was won by Smarttys Productions; a company owned by a known activist of the ruling National Democratic Congress.
The group is therefore urging the two former Presidents to dissociate themselves from the "wasteful expenditure".
"We believe that you will consider it profligate, as we do, that government spent a whopping GHC3.6m on this hubristic exercise. In the midst of our current economic problems as a nation, which caused the President to admonish Ghanaians to tighten their belts, we find that it is a wasteful expenditure to paste pictures of former presidents including the current president on these 116 buses at an individual cost of GHC31,000″.