Muslim Coalition Unhappy With Duncan Willams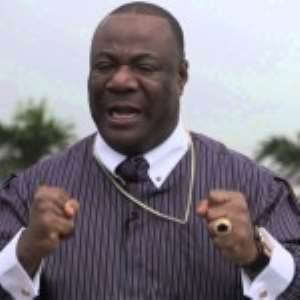 The Coalition of Muslim Organisations, Ghana, (COMOG) has taken exception to a recent remarks attributed to Archbishop Duncan Williams in which he is reported to have claimed that Muslims deal with various forces and entities in their daily prayers.
"The Muslims are not just praying, they are dealing with all types of entities and forces. They call on powers of the underworld and the water kingdom. They deal with different levels and dimensions of witchcraft" are the expressions which COMOG claim he uttered during a sermon to his congregation.
In a statement signed by Abdel Manan Abdfel Rahman, general secretary of COMOG, the coalition described the archbishop, founder and general overseer of the Action Chapel International as a learned and well-informed preacher of the Gospel but had misrepresented Islam by this utterance, as the coalition put it "nothing could be further from the truth that these unmeasured and unguided effusions which come as a surprise from the learned archbishop and well-informed leader of an identifiable congregation."
That portion of his sermon video of which is already on social media, COMOG states "is a bundle of reprehensible fallacies and a vicious misrepresentation of Islamic practice of prayers and worship."
The archbishop, COMOG went on, "did not know what he was talking about, rather he intended exactly what he said or he learnt Islam from a corrupted source."
By way of educating the archbishop about Islam, COMOG explained that "in all our prayers, we Muslims directly worship only the Almighty Allah, our Supreme Creator, Protector and Sustainer. Nobody, no powers and no forces white or black, come between and Muslim and the Almighty Allah in the five prayers in the day, nor in any other optional prayers or worship."
In the spirit of peaceful co-existence with all other religions, COMOG states that "we urge Archbishop Duncan Williams to be mindful about subjects he hardly understands."
By A.R. Gomda