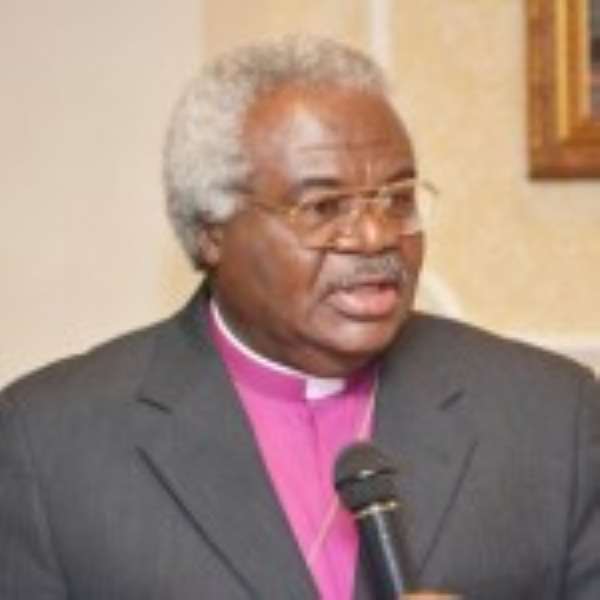 Rt Reverend Professor Emmanuel Martey
The Moderator of the General Assembly of the Presbyterian Church of Ghana (PCG), Rt Reverend Professor Emmanuel Martey, has been appointed the Chancellor of the Presbyterian University College Ghana (PUCG).
His appointment makes him the first Moderator to formally hold that position.
This was disclosed at the 9th congregation of the PUCG at Abetifi, when 541 students who offered various programmes at the different campuses of the university, were awarded degrees.
In an address, Professor Martey re-iterated the Presbyterian Church's commitment to quality education by providing holistic training to produce leaders of integrity who are disciplined to bring a better change to society.
He said the church would continue to ensure that the proverbial 'Presbyterian discipline' was maintained in all its institutions. This, he said, would be done by supporting the institutions to build infrastructure and systems for qualitative training.
The Moderator disclosed that the church had donated a building at Osu Kuku Hill part of which would be used as an Accra office of the university and part as a guest house to generate funds for the running of the institution.
He was optimistic that the graduands would exhibit high sense of discipline and competency in every field they found themselves, being beneficiaries of Presbyterian training, adding that "with such attitude I have no doubt that you will get jobs."
The President of the university, Reverend Professor Emmanuel Adow Obeng, indicated that PUCG continued to excel in academic excellence, particularly the Nursing Department which continues to do very well at the licensure examinations.
He said the 2015 results of the licensure examination held by the Nursing and Midwifery Council, showed that the Nursing Department scored 87.8 percent – one of the highest in the country.
Reverend Professor Adow Obeng hinted that plans were far advanced to introduce graduate programmes such as Doctor of Optometry, Law, International Development, Natural Resources Management and Educational Technology in the 2016/2017 academic year.