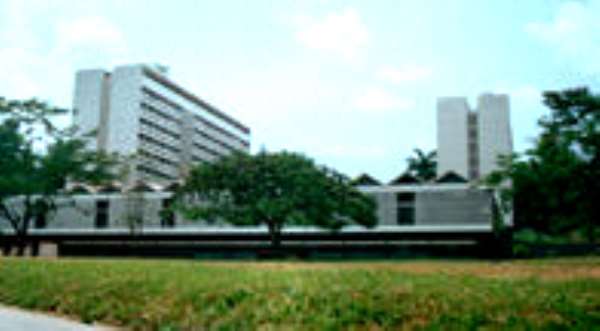 Kumasi, Nov. 10, GNA - A 250-million cedi Research Chair for Agro-forestry established at the Institute of Renewable Natural Resources of the Kwame Nkrumah University of Science and Technology (KNUST), with sponsorship by the British American Tobacco Ghana Limited (BAT) was on Tuesday inaugurated.
It is supposed to cover an initial period of one year and already the sponsors have made available 200 million cedis to the University. Dr Francis Ofori, a former Director of Crop Services of the Ministry of Food and Agriculture (MOFA), has been appointed as the first Chair.
Speaking at the inauguration, which coincided with the signing of a Memorandum of Understanding between the KNUST and BAT, Professor Kwesi Andam, Vice Chancellor of the University said the support would significantly help to reactivate the promotion and adoption of agro-forestry in the country.
This, he said, was because the Department of Agro-forestry at the University had a full complement of expects capable of developing technologies that would be readily acceptable to Ghanaian farmers in contrast to the past when imported agro-forestry technologies were imposed on them.
Professor Andam encouraged the new Chair to discuss and develop proposals with the Agro-forestry Research Group in the University for submission to BAT, Mining Companies and other interested donors to secure funding for the development and demonstration of appropriate and sustainable interventions for the rehabilitation of degraded areas, particularly farmland due to mining, timber exploitation and farming. Mr Tony Okwoju, Director of Corporate and Regulatory Affairs, BAT, said the company believed in adding value to communities where they operated and that in Ghana, one way of doing this was by contributing to educational development.
He said it was against this background that the company had since 1952 been providing support in the area of education through scholarship awards, donation of equipment and cash among other things. Mr Okwoju said the BAT was particularly proud for its sponsorship of the Chair because agro-forestry was one area where it had special interest, pointing out that, the company was not only interested in afforestation to achieve self-sufficiency in fuel wood requirements but more importantly to ensure environmental conservation.
Dr Ofori said it was his vision to help engineer the promotion of agro-forestry interventions in different agro-ecological zones in Ghana.