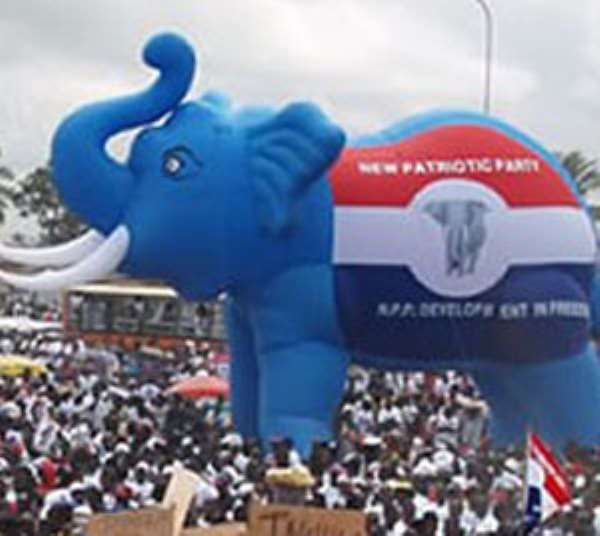 The New Patriotic Party (NPP) will "no doubt" win the next general elections in Ghana because the current government is "not serious" in the fight against corruption, a former minister has said.
Albert Kan-Dapaah argued that apart from the fact that the largest opposition party in Ghana has the "best candidate" in the person of Nana Akufo-Addo – a former foreign affairs minister – the NPP is well positioned to fight corruption.
Speaking on Morning Starr on Friday, the former MP for Afigya Sekyere West constituency said, despite the raucous within the Danquah-Busia-Dombo tradition, the Elephant family is poised to wrestle power from the ruling National Democratic Congress (NDC).
"I'm confident that the NPP has the best candidate so far to win the elections. We can have some confidence in him," Kan-Dapaah told host Nii Arday Clegg.
According to him, corruption perception keeps simmering under the John Dramani Mahama-led administration and it is only an Akufo-Addo government which can purge the system.
"He [Akufo-Addo] has shown that he is not into corrupt activities and I hope that Nana wins," the former defence minister added.
"I have no doubt that Nana will win and I have no doubt what Ghana needs today is Nana Akufo-Addo. The fight against corruption has not been as intense as it should be. The perception today among many Ghanaians is that we are not serious in the fight against corruption," Kan-Dapaah opined.
The general election will be held on November 7, 2016 and it is a straight fight between Mahama and Akufo-Addo who are going into a showdown for the second time after the 2012 polls.