Holiday break is almost here with us. This break is one of those breaks that children and young people take the opportunity to indulge in online gaming, social networking and other interactive experiences. But panic or no panic, the virtual world and the real world do contain risks, and children left to navigate a solo path through which they either have the most fun or face many dangers.
The trouble is that although as adults we instinctively know how to protect our children offline, we often assume that their greater technological expertise will ensure they can look after themselves online. But knowledge is not the same as wisdom. Every minutes of everyday something new known as content is generated on the Internet, both good and those potentially harmful for young people but there is a lot of good in useful content however young people need some level of understanding of how the Internet works to appreciate the positive use.
Have fun online, but be sure to keep yourself safe too. Whether you like to Facebook, share photos, upload movies, blog, game, play or network, follow a few basic rules to keep yourself safe whenever and wherever you go online. This includes when you connect with ICT device like your computer, your tablet, your mobile and your games console. Child Online Protection (COP) focuses on safe and responsible use of ICTs by children and young people.
Internet Safety is one important subject we don't need to take for granted as a country simply because it permeates every facet of our growth and development. Probably you are an adult reading this and thinking the issue about Internet safety does not apply to you but unfortunately it does a lot, this is why: Children and young people imitate what you do so if they see you posting photos of yourself with your mouth widely open in a sensual manner they take it up.
Secondly, the young people around you have other young people influencing their lives without struggle because they have not been educated to make a good choice for Internet Safety. Additionally, if we post photos of children and young people, if we handover devices to young people without activating the security features, if you share too much personal information online, if you don't equip yourself with skills to block or report predators ,if you don't join the parade of bullies we have in the system but fail to understand our action due to ignorance, if you don't think before posting things on the Internet, if you don't think before you click on the Internet, these and other cybernetics you need to observe to ensure Safer Internet.
J.Initiative(JI) and World Vision International set aside the month of November as Safer Internet Awareness month with the hashtag 'NiceNetNovember' to once again remind ALL stakeholders of our roles in ensuring Internet Safety. Each and every one of us regardless of your technological status has a role to play to ensure safer Internet in our own environments, this is how we can go about that:
Children and young people will contribute to Safer Internet by observing basic standard rules for using the Internet. It is important young people understand how the whole ecosystem works and how far information shared on it goes so that they do not regret their actions in future so we say Educate, Equip, Empower.
Parents and carers could contribute to safer Internet by spending a little time to understand how the Internet works while maintaining an open dialogue with their children in relation to their online activities. Parent and carers should be patient with their young people if they suspect them as victims of one online risk or another, it is only in doing so that they can win the trust of the young people.
There is also a range of technical tools that can help parents do this (eg. safe search), but they only work effectively if users understand them. So restricting children's access to harmful and inappropriate material is not just a question of what industry can do to protect children (by developing better parental control software/app), but also of what parents can do to protect children by setting up parental control software properly and what children can do to protect themselves example by not giving out their contact details online. Caution: if you don't make time for your child, a predator somewhere will for you. Seek positive opportunities to engage with your children online.
Educators and social workers are to be knowledgeable about all that goes on within the ecosystem in order to empower children and young people accordingly. Digital literacy skills seem to be over-looked in our classrooms and this is a panacea for wrong use of the ICTs. Digital literacy skill is a pre-requisite for survival in this 21st century because children need to be guided to create positive content because of what is described as 'Internet of things'.
Teachers should help children respond to the negative content they encounter online: supporting content by giving those skills they require when they encounter problems online, this will go a long way to giving them the resilience, confidence and skills that young people need to navigate the Internet safely.
Telcos and other Internet Service Providers (ISPs) help ensure safer Internet by providing clear safety advice consumers can use when using the Internet or any of the associated technologies or devices that can connect to it, including mobile phones and game consoles. They should also position themselves ready to provide access to support if things do go wrong. Industry can collaborate with other child protection service providers to educate children, young people and their families on what they can do to enable efficient reporting systems be put in place for response.
Decision makers and politicians need to provide the culture in which all of the above can function and thrive, and continue to play a key role as we citizens drive forward our efforts in creating a safer Internet for young people in Ghana. Decision Makers and politicians can consider strategies like reviewing the existing legal framework to determine that all necessary legal powers exist to enable law enforcement and other relevant agencies to protect persons under the age of 18 online on all Internet-enabled platforms. Decision Makers and politicians can also ensure that a mechanism is established and is widely promoted to provide a readily understood means for reporting illegal content found on the Internet.
Playing your part could be direct or indirect but you can contribute to a safe Internet by joining the COPGHANA Network. Let's do it together to guarantee an enjoyable online experience for Ghanaian children. #NiceNetNovember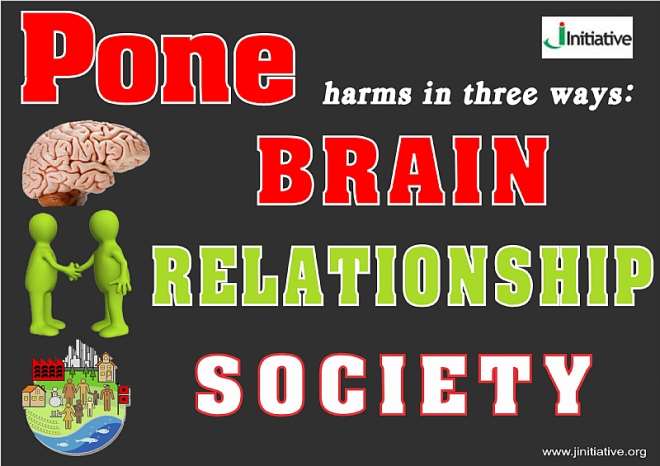 PONE 1