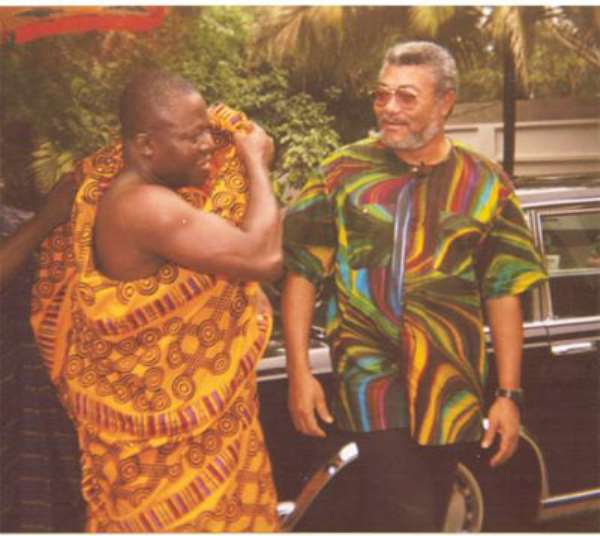 Accra, Nov. 8, Lens -- President Jerry John Rawlings has in a recent interview with the Lens, stated that if the Asantehene, Otumfuo Osei Tutu II actually made the recent comments attributed to him, then it can only mean that he does not know what Kufuor has been doing- the wicked lies that he has been peddling about him (Rawlings) to other leaders.
Otumfuo, he said, obviously does not know that Kufuor has been lying to other African leaders that he (Rawlings) had among other things stolen Ghana's money and stashed it in foreign banks and also stolen government vehicles when he was leaving office. President Rawlings also stated that Kufuor has been spreading another vicious lie about him- the lie that he (Rawlings) is plotting to have him killed.
President Rawlings intimated to the Lens that the Asantehene will not utter the words attributed to him if he was in a position to know the extent of the filth Kufuor has been spreading about him.
"How does he expect me to react when an acknowledged thief like Kufuor rather goes about calling me a thief?"