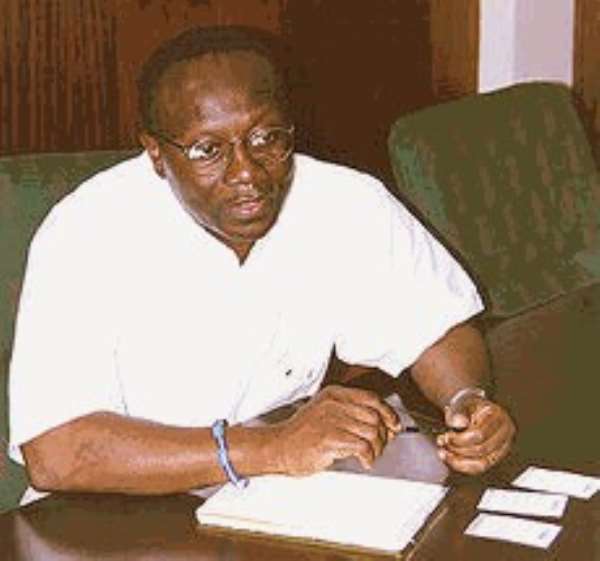 Accra, Nov. 7, GNA - The inability of Ghana's capital market to absorb an over-subscription of equity represents a collective failure of the leadership in the industry. Mr. Ken Ofori-Atta, Executive Chairman of the Data Bank Limited, who said this, adduced that the problem could be as a result of government's benign neglect of the industry, which had created a vacuum of leadership. As a result, he said there had been a drift in the awareness of the centrality of the market to a successful sustainability of the golden age of business. "The capital market inability to agree on a paradigm to meet investors half-way in order to increase allotment to subscribers raises grave concerns for me," Mr. Ofori-Atta said. Making a statement to officially list CAL Bank Limited on the Ghana Stock Exchange (GSE) last Friday, the Data Bank Executive Chairman said in an era where the bank of Ghana is encouraging the emergence of stronger banks with capital of 70 billion cedis, "it was sad that our industry could not find solution to keep oversubscribed capital".
Mr. Ofori-Atta said, once again the market has sent investors packing as CAL Bank would have to refund 230 billion cedis, due to over-subscription.
He said, if such capital was absorbed, it would have helped to deepen Ghana financial markets, enhance financing of Small and Medium Scale enterprises, increase secondary trading on the GSE and facilitate the building of the core of savings and investment culture.
"Structural adjustment may require multilateral and donor support, but economic growth has to be led by domestic savings and investment and spurred on by Ghanaian entrepreneurship.
"How could we, in the industry not fashion a negotiated solution. How could there have been such a grave melt down of leadership in the capital markets: Government leadership, Security and Exchange leadership, GSE leadership from we the brokerage community...?" Mr Offori-Atta asked.
He said what was even more ominous was the fact that in the past three years, the SEC and GSE had "operated, at best, in a Sanhedrin, and headteacher environment of mistrust, authoritarianism, breakdown of communication and lack of mutual respect."
He said, "for a market of only 10 million dollars, we were taking ourselves too seriously and forgetting the three pillars of progress for an emerging society:
Mr. Ofori-Atta challenged the operators in the industry to show more humility, professionalism, and unity and called on the GSE and SEC, especially, to exercise their authority in an un-arbitrary and reasonable manner.
"They should have a certain instinct of the time, the mood of the market, the transition nature of the market and the frame of mind of the investors," he said.