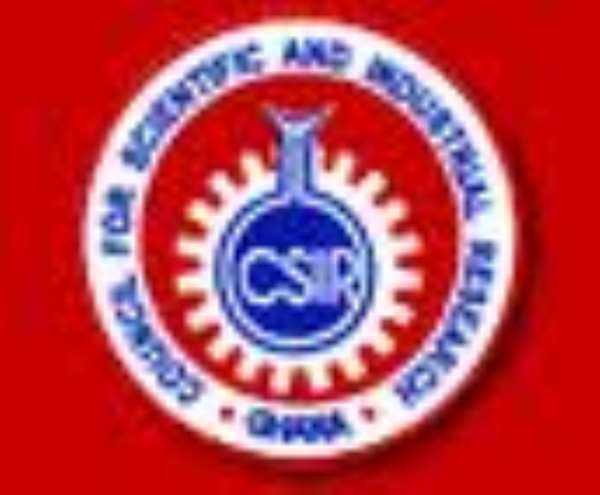 Azuleti, WR, Dec. 14, GNA - The Centre for Scientific and Industrial Research (CSIR) had released three improved cassava varieties to the Jomoro District of the Ministry of Food and Agriculture (MOFA) in Western Region to help increase Cassava production for local consumption and export.
They are the Sika Bankye, Bankye Hemaa and Ampong.
The Jomoro District Director of the Ministry of Food and Agriculture (MOFA), Mr Kenneth Addai Boadu, made this known at the Jomoro district National Farmers' Day Celebration at Azuleti, near Mpataba.
A total of 24 farmers and fishermen made up of 16 men and seven women and the Azuleti District Assembly (D/A) Primary School were honoured.
According to the MOFA District Director, the new varieties mature early and yield more than the traditional cassava being currently grown by farmers.
He said the new varieties have been distributed to some 50 farmers in the area.
According to Mr Boadu some quantities of the new varieties which can cover about 50 hectares of farmlands, had been given to the Ekuase Prisons in Sekondi for cultivation.
Mr Boadu said that new varieties are suitable for Fufu, gari, cassava dough and other purposes.
Meanwhile, the Jomoro District overall Best Farmer, Mr James Ngemah, 38, from Mpataba has appealed to the youth to go into agriculture instead of looking for non-existing white-collar jobs.
Mr Ngamah owes 30 hectares each of Cocoa and Oil Palm Plantations, 94 acres of rubber plantation, 2 hectares orange plantation, 45 hectares of coconut and 3 hectares cassava Plantations.
The rest are two hectares each of plantain, garden eggs and pepper farms, 150 fowls and 15 sheep.
Mr Ngemah said the youth interest in agriculture will help the country to increase food production and make them self reliant as well as employers and contributors to the growth of the national economy.
He appealed to Traditional authorities and land owners to release land for farming purpose.
GNA