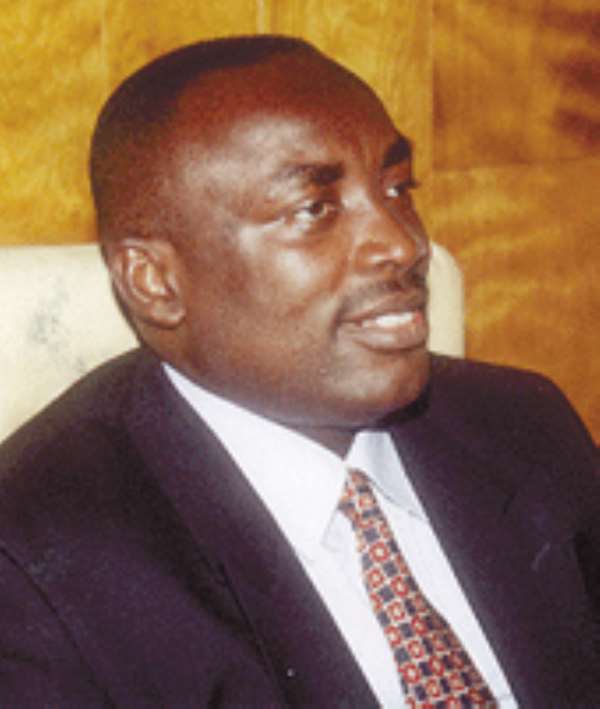 Accra, Nov 4, Lens -- The presidential spokesperson, Mr. Kwabena Agyepong said on air recently that it is his job as the press secretary to the president to prevent stories he considers unfavourable to the office of the president from getting into the public domain.
He made this amazing revelation when he vainly attempted to deny the fact that he called Mr. Raymond Archer of the Chronicle to impress upon him to discontinue the damning publications on the malfeasance and misconduct of the then erstwhile deputy minister of Presidential Affairs, Alhaji Muctar Bamba.
According to the publication, Kwabena Agyepong called Raymond Archer after an earlier call from his office on his behalf, to that effect. As usual, he tried to deny the paper's claim by asking that Raymond made available evidence of the conversation because as far as he was concerned, no such conversation took place between them. Raymond on another radio station called out the telephone number on which Kwabena Agyepong called him. Lo and behold, he (Kwabena Agyepong) confirmed it to be the telephone number of his office.
It would be recalled that Raymond Archer accused Bamba of attempting to bribe him with a car and a large sum of money. Raymond also mentioned that according to Bamba, more serious cases of corruption involving other government functionaries than him have been "killed".
Kwabena Agyepong's revelation therefore, has thus confirmed Bamba's position. But the question on the lips of most people is, how many of such stories have Kwabena Agyepong and his NPP cronies succeeded in killing, in the face of President Kufuor's declaration of "Zero tolerance for corruption"?
Kwabena Agyepong is also on record to have had the effrontery to call the CEO of Radio Gold by phone and ordered his station through him to cease playing the jingle of excerpts from President Kufuor's infamous waa, waa, waaa speech.
Come to think of it, this is the presidential spokesperson of a government that proclaims the respect for the rule of law and freedom of speech, from the roof-tops. Things that make you go hmmmm.