Allegations made by K.T Hammond are false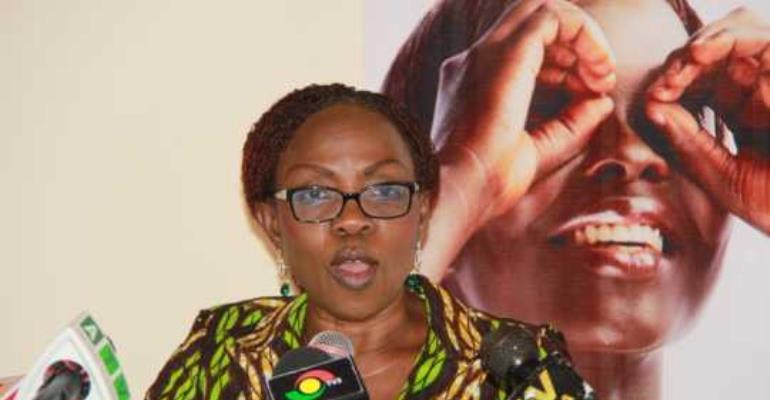 Accra, Dec. 2, GNA - Ms Esther Amba Numaba Cobbah, Chief Executive Officer (CEO) of STRATCOMM Africa, said no payment has been made to her by the Ghana National Petroleum Corporation (GNPC).
'The allegations being made by K.T Hammond about payment to me by GNPC are really without basis,' she said in a statement on Tuesday.
Ms Cobbah said although GNPC owes her a significant amount for work done and from her contributions to the Provident Fund whilst she was an employee of the Corporation no payment has being made to her.
She said she worked in various capacities for the GNPC from 1989, when she set up the Public Relations Department of the Corporation including being Public Affairs Manager.
She said in 1991, she was sent to the West African Gas Pipeline project as the External Affairs Manager, where she set up the External Affairs Department of the project with staff from Nigeria, Benin, Togo and Ghana.
She said in May 2001, in a meeting with the Project Manager, an employee of Chevron, the then Minister of Energy announced that Government has removed her from the project.
'Even though my appointment as External Affairs Manager of the project was not a Government appointment over which the Minister had authority, l decided not to contest the issue, having regards to the circumstance of the day,' she added.
The CEO said soon after the notification by the Minister, she was again notified by GNPC that her service in the Corporation were no longer needed and to this day, her entitlements, including end of year benefits, Provident Fund entitlements were in arrears.
She said she was, however, given assurance since 2009 that GNPC would meet its obligations and most recently the CEO of GNPC informed her that the Board has resolved to settle these matters and the Corporation would be paying her, what she was entitled too.
'No payment has been made to date,' she added.
Ms Cobbah said the statement by Mr Hammond appear to be an attempt to deny her, her due after service that she had rendered to the Corporation.
GNA