KT Hammond sues A-G, EOCO over judgment debt investigations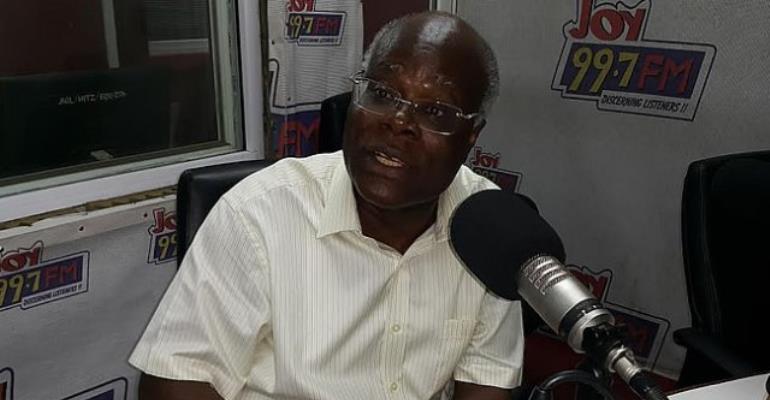 Member of Parliament (NPP) for Adansi Asokwa, Kobina Tahir Hammond has brought a suit against the Attorney-General at the High Court over a directive that he should be investigated.
He says the directive to the Economic and Organised Crimes Office to investigate him over his role in the disbursement of some money obtained from the sale of a GNPC drill ship is unlawful and unconstitutional.
A government White Paper on the report of the Commission of Inquiry into Payments from Public Funds Arising from Judgment Debt and Other Related Matters, directed EOCO to investigate Mr. Hammond.
The MP had appeared before the Commission to testify on his role in the sale of a Ghana National Petroleum Corporation drillship, Discoverer 511.
He was Deputy Energy Minister under the John Agyekum Kufuor government and executed the decision to sell the ship to pay GNPC's debts.
After a huge debt owed the Societe General was settled, some $900,000 dollars was handed by Mr. Hammond to a law firm, Constant and Constant to settle other outstanding debts of GNPC.
The government White Paper directed EOCO to "investigate the mandate, authority, and/or basis of Hon. KT Hammond's disbursement of the US$900,000 to the law firm 'Constant and Constant' to cater for further debts of GNPC and other creditors…"
This directive, the former Deputy Energy Minister contends, is in "violation of my fundamental human rights as provided for at Article 33 of the 1992 Constitution."
Clause 3 of this Article states that "A person aggrieved by a determination of the High Court may appeal to the Court of Appeal with the right of a further appeal to the Supreme Court." (The findings of a Commission of inquiry have the effect of a High Court).
KT Hammond also avers that the A-G's directive to the EOCO to investigate him was given in breach of his constitutional right under Article 283 which provides that, "A witness before a Commission of Inquiry is entitled to the same immunities and privileges to which a witness before the High Court is entitled."
The MP in his writ traced a long history of the saga which drew tears from him when he appeared before the Judgment Debt Commission.
Before filing his writ, Mr. Hammond had insisted the directive for him to be investigated was a complete witch-hunt designed to shift attention from persons whose conduct caused the liabilities in the first place.
In his writ, he maintains that even persons against whom adverse findings were made by the Commission are not facing investigations.
He wants the court to declare the directive was based on his evidence to the commission of inquiry and to that extent unlawful and unconstitutional.
He also wants an order setting aside the directive and order restraining EOCO "from inviting, summoning and/or interfering with [HIS] freedom...in whatever form it may take in furtherance of the directive."