Oil Companies Busted For Anti – Clean Energy Lobby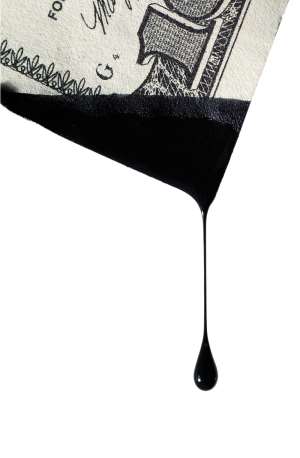 As the groundbreaking UN climate negotiations COP21 begins to take a lion's share of global news, climate activists are unearthing dirty secrets hidden in the suspicious activities of many Fossil Fuel companies across the globe. Even more distrustful is the fact the ongoing Conference of Parties (COP21) is being funded by the Coal industry, with the so-called dirty money.
A new report by Corporate Accountability International highlights that 4 of the leading sponsors of this year's UN climate negotiations are collectively responsible for more than 200 megatonnes of CO2 emissions worldwide.
The report titled, 'Fueling the Fire - The corporate sponsors bankrolling COP21' reveals how European energy giants Engie, EDF, Suez Environnement and BNP Paribas collectively own more than 46 coal-fired power plants around the world, including investments in oil sands exploration in Canada and fracking for shale gas in the UK.
It seems a bit puzzling as to why on earth would Fossil Fuel companies be the ones to support mammoth global climate agenda seeking to alter their business course towards divestment and shifting to renewable energy investments. To start with, there a general feeling that even this direct financial interest and support goes against the moral focus of the negotiations, let alone the possible divergent hidden agendas.
The same hidden interests have been cluing in most developing countries'. In African countries, the impacts of anti-clean energy lobbies must be as grave and abysmal as chasms of oil wells and coal pits, from South Africa to Libya and from Nigeria to Uganda; from where rises the popular ghost of climate change – greenhouse gases emissions.
This is imposing a double danger. First, increasing investments by Fossil Fuel firms is threatening to the budding renewable energy industry of these poor countries in spite of known dangers of burning fossil fuels. Secondly, the gigantic profits these firms advantage empower them to influence environmental policies in a manner more alarming than ever.
Past experiences shows that Uganda's environment, for instance is being put at risk by a secret deal between the government and Tullow Oil. The UK oil firm had framed a deal with no provision for the environmental or social impact of oil extraction in Uganda. But the firm lied the deal was standard and that its company practices would ensure environmental protection.
The same dirty oil company was once accused of inappropriately trying to manipulate figures and distort Uganda's tax laws. While in mature producers like Nigeria, gas flaring is widely practised and is reported to devastate the local environment.
And in Kenya, Erin Energy appears to be manipulating the government. The American oil explorer is pushing Kenya to extend its licence as it looks for a partner [for pollution]. This is seems to be why black gold in Africa have with met strong academic clichés such the "oil curse."
Worryingly, another version of the same curse is feared to seep in COP21. Patti Lynn, Executive director of Corporate Accountability International noted that the decision to allow large polluters to sponsor COP21 is "akin to hiring a fox to guard a hen house" arguing that the UN climate negotiations was at risk of becoming a "corporate tradeshows for false market-based solutions."
Earlier this year, ExxonMobil was notably outed for having suppressed knowledge of their role on contributing to Climate Change for the past 30 years. The fossil fuel company gave more than $2.3m to members of Congress and a corporate lobbying group that deny climate change and block efforts to fight climate change – eight years after pledging to stop its funding of climate denial.
As if that isn't enough, ExxonMobil bankrolled $30m to researchers and activist groups promoting disinformation about global warming over the years, according to a tally kept by the campaign group Greenpeace.
Since 2007, the oil company has given $1.87m to Republicans in Congress who deny climate change with all their might and an additional $454,000 to the American Legislative Exchange Council (Alec), according to financial and tax records. This could be the reason why President Obama's announcement carbon cuts in early June provoked tough languages by the republican law makers.
It appears that many of the new conference sponsors also have historical records of direct policy interference. This suspicious combination of "back-door lobbying" and public smog by dirty energy industry is why Philip Jakpor from Environmental Rights Action Nigeria, argues that we need to "protect climate policy making from those who wish to undermine it."
Phasing out fossil fuel power and the consequential success in building global clean energy capacities is of matchless relationship to the UNFCCC's objective of limiting global temperature increase to 2 degrees Celsius. The energies to pursue this vision will be derived from the kind of influence the distrusted lobbyists will be allowed to exhibit in Paris.
Opio Boaz Jarrarrakah,
(Climate tracker with Adopt-A-Negotiator and an advocate for climate change action)
@jarrarrakah
Kampala