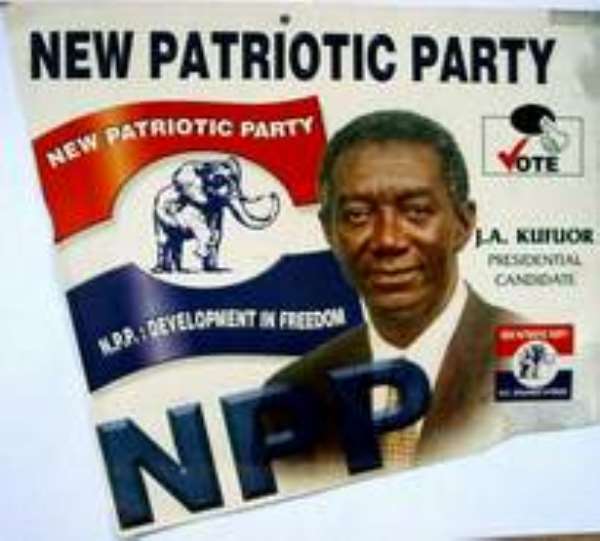 Konongo (Ash), Nov.2, GNA - President John Agyekum Kufuor on Monday said the New Patriotic Party (NPP) would not make promises during the electioneering campaign Election 2004. He said the effective and efficient performance of the Government and the improved socio-economic development in all parts of the country that should form the basis for the electorate to renew the Party's mandate for the next four years. President Kufuor was addressing separate durbars of the chiefs and people of Konongo, Asiwa and Juaso on the final leg of his six-day official tour of the Ashanti Region. He said: "The people are aware of the positive changes in their standard of living. Improvement in infrastructure, educational facilities, health care delivery and the economy should be the yardstick to return the Government to power".
President Kufuor reiterated his call on the electorate to elect both the Presidential and Parliamentary Candidates of the NPP during the elections- "this is the only way to elect the right calibre of people to the Executive and Legislature for continued socio-economic development for the country".
The Chiefs commended the Government for the provision of infrastructure especially roads, educational and health facilities that had improved their standard of living.
However, they appealed to the Government to ensure that during its next tenure in office other communities that could not benefit from social amenities were also catered for.