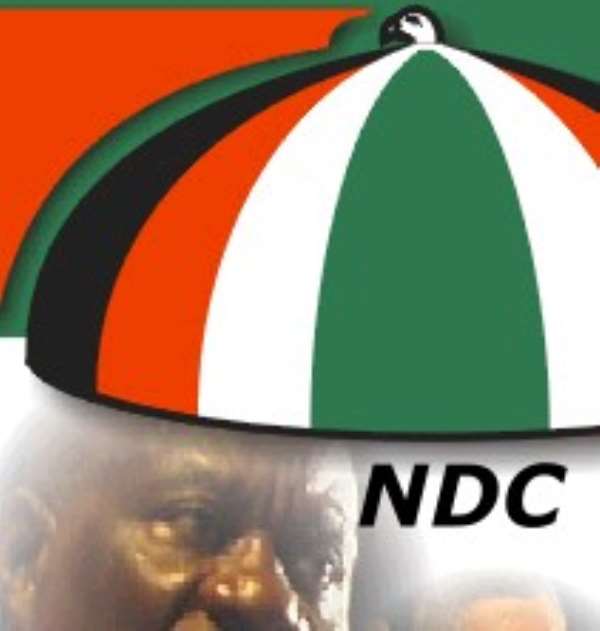 Never in the political history of Ghana have there been political troubles massively across all regions than was witnessed during the Parliamentary and Presidential primaries of the NDC on Saturday November 21, 2015.
Not only were electoral materials vandalised in some constituencies but also some of the aspirants were beaten up. In the Ejura constituency, ballot boxes were destroyed. In Nanton, an NDC activist who attempted to pick a ballot box away was beaten mercilessly.
Samuel George Nartey, an NDC Parliamentary aspirant in the Ningo Prampram constituency who is also a member of the NDC communications team and a Presidential staffer, was amply beaten up.
It was so at the Bishops Junior High School in Tamale and other places that I can't enumerate here. What I can say in sum is that, there was chaos in all 10 regions of Ghana within the NDC during the primaries. From Sogakope to Bawku and to Wa it was all troubles!
It must be stated that, what happened on Saturday was the larger form of what happened during the exhibition of the NDC voters register in some constituencies in Ghana. Whilst in some offices the register was burnt, it got bloody in other constituencies like Tepa.
What everyone thought the NDC would have done with these signals would have been to put measures in place to curtail the unpleasant scenes that characterized the primaries. These occurrences could definitely be attributed to deep incompetence on the party of the NDC.
It must be stated that President Mahama in recent times has been struggling to tag the NPP of being a violent party but what happened on Saturday makes the NPP an epitome of peace and the NDC an epitome of chaotic political violence.
The NDC leadership will have to get in touch with the NPP for some training on how to conduct peaceful internal elections. The NPP had its Parliamentary primaries in all 270 constituencies without a single reported case of violence. We went ahead to conduct Presidential primaries to elect our Presidential Candidate on a wider scale without any atom weight of violence though our Candidate had other opponents. The party proceeded to elect its national officers in Tamale very peacefully without anybody attacking even a fly.
With such an envious track record of conducting peaceful elections in the NPP, the NDC under incompetent President Mahama still go about doing empty propaganda to the effect that the NPP was a violent party!
It must stated that the troubles within the NDC were not only the serious injuries they caused to their own party people but the very register which was to be used to conduct the elections. There were persons whose names were on the register that should not be there whiles those whose names should have been on the register disappeared mysteriously. This occasioned the postponement of elections in over 20 constituencies.
This problem with just a small register of a political party in the conduct of its own internal elections is yet evidence that when a voter register is saddled with names that should not be on it, it should not be tolerated. This happening lends credence to the calls by the NPP for the ELECTORAL COMMISSION OF GHANA TO COMPILE A NEW VOTER REGISTER FOR ELECTION 2016.
If some members of the NDC were unwilling to accept a voter register of their own party meant for their own internal elections because it was stuffed with strange names, then they should be the first to appreciate the need for Ghana to have a new, clean, credible voter's register for the 2016 elections.
There is now empirical evidence to show which political party is more violent in Ghana. The NDC with a record of having violence in all 10 regions of Ghana during their own internal elections cannot be beaten by any political party in Ghana to this un-envious trophy of political violence.
If the NDC could visit this wide scale mayhem on their own party people in their own internal elections, then every Ghanaian will have to be alert and in the know of what these people are capable of doing to win elections only to perform abysmally in government.
It is evident that even members of NDC are fed up with the incompetence of their leader that is why even without an opponent, people were still voting NO against the President!
Incompetent President Mahama must be rejected next year and the violent NDC must be buried in the nearest political cemetery.
God save us all.
Akilu Sayibu
Email: [email protected]