'Incompetent' tag: Mahama's comment 'irresponsible' – NPP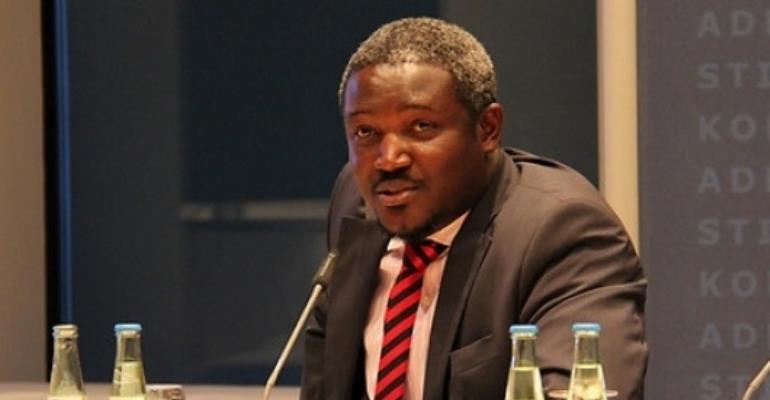 The opposition New Patriotic Party (NPP) has descended heavily on President John Dramani Mahama for attacking the party's vice presidential candidate, Dr. Mahamudu Bawumia.
President Mahama while addressing National Democractic Congress (NDC) supporters in Accra, lambasted Dr. Bawumia and NPP communicators for describing him and his government as " incompetent. "
According to the president, Dr. Bawumia does not have the right to describe him as such because he [Bawumia] does not know what it take to be president.
Mahama said: "I will take that word from Kufuor or Rawlings because they have been there before. All of you guys have never ever come near the presidency and you stand there and say incompetent Mahama administration… What do you know about competence?"
Angered by the president's statement, the NPP's Deputy Director of Communications, Perry Okudzeto on Eyewitness News said, "I think the approach of the president is irresponsible. It is irresponsible in the sense that if you have followed the president's campaign around the country, on Saturday he was up north talking tribal politics, today he is in Accra talking about incompetence."
"I think that the Ghanaian people are the ones who have judged the president's performance as incompetence. Incompetence is based on the job at hand as president of Ghana. The goals, the vision that the party or he himself is supposed to have, the approach to solving and resolving the issues that confront the Ghanaian people and he has failed woefully in the governance process and in leading this country."
For his part, the Deputy Communications Minister, Felix Kwakye Ofosu justified the president's comment saying the president did that to disabuse the minds of Ghanaians on lies spewed by the NPP.
"When you have a situation where the flag bearer and the deputy flag bearer of the NPP repeat lies told by flag bearers, it is necessary to point out these lies and make it clear to the people of Ghana that this is not a serious party that they should be even wasting their ears to listen to them."