'What do you know about presidency to question my competence?' – Mahama jabs Bawumia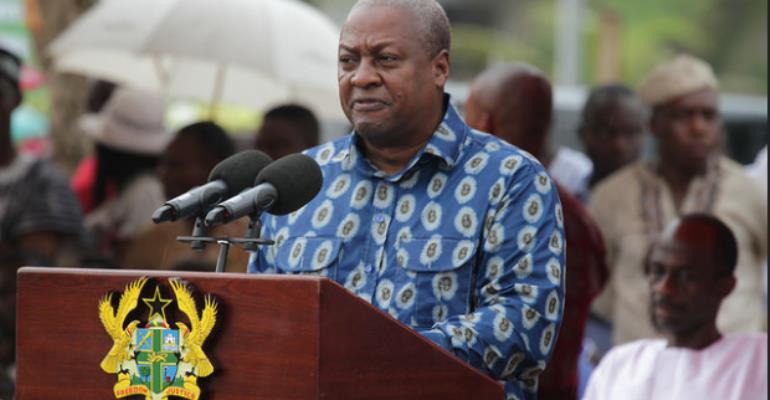 President John Mahama in a clear response to what he calls opposition New Patriotic Party (NPP's) propaganda to label him "incompetent," has said they have no right to describe him as such.
According to the President, some NPP communicators and the vice presidential candidate Dr Mahamadu Bawumia have deliberately and consistently tagged his administration as "incompetent" to create disaffection for him.
But a clearly upset Mahama, who was speaking at a gathering of the party's 'Changing Lives' tour in the Greater Accra Region, said they are unworthy to question his competence.
"They [NPP} have told all their communicators anytime you mention Mahama or NDC say incompetent. I hear Bawumia and co say incompetent Mahama administration. You never held any responsibility anywhere near presidency before. You do not know what it is like to be President."
"I will take that word from Kufuor or Rawlings because they have been there before. All of you guys have never ever come near the presidency and you stand there and say incompetent Mahama administration… What do you know about competence?"
The President's comments come days after Dr Bawumia punctured government's 2016 budget statement, describing it as "disappointing" and a "dead goat budget."
"How does this budget address unemployment, the youth unemployment and you look at the resources this government has had over the last seven years, phenomenal amount. Taxes, loans and oil alone; 200 billion Ghana cedis," Bawumia said.
"When the Kufuor administration was there, with such meagre resources, so much can be pointed to as well. Social interventions, free maternal health and so on. You can point to infrastructure but the IMF Managing Director put the nail on the head when he said that the borrowing done by the government has been used for consumption and not for investment," Bawumia said.
President John Mahama launches a full scale attack on the New Patriotic Party as he concludes his nationwide changing lives tour. #JoyNewsPrime

Posted by JoyNews on Monday, November 16, 2015