Grant Shapps Of The UK Visits PEG Ghana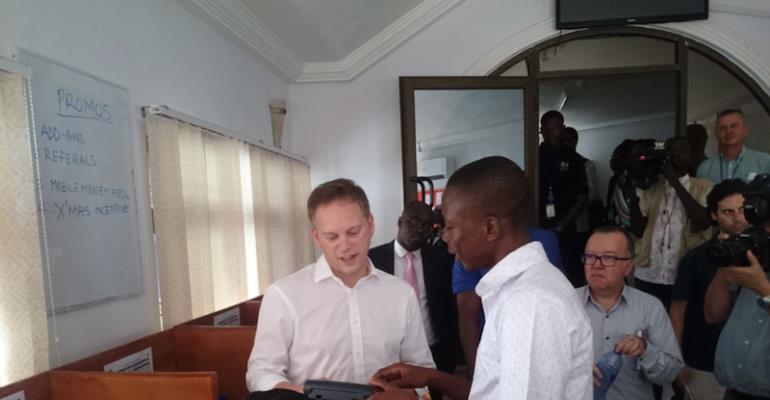 The Honorable Minister Grant Shapps from the United Kingdom (UK) on Wednesday November 11, 2015, visited the PEG Ghana Solar facilities at East Legon, a subburb of Ghana's capital city — Accra. PEG Ghana Solar is a local firm pioneering the provision of affordable solar energy solutions.
According to PEG officials, the visit of Honorable Shapps; the current minister of state at the department of international development in the UK, focused on solutions to the country's energy challenges and power crisis facing the African continent as a whole.
As part of his official tour, PEG Ghana Solar was selected as a must-see company in Ghana for the honorable minister. The company which was formerly known as Persistent Energy Ghana introduced the Honorable Shapps to crew members in respective departments of the firm to the delight of the British government official who is known for his keen interest in Ghana and Africa at large.
Adele Adefe, the Human Resource head at PEG revealed that through the influence of Minister Shapps, the British government has ​to​ date provided over £300,000 pounds in support of PEG and other similar initiatives in Ghana and beyond.
PEG Ghana provides customers who earn $1-$6 per day with basic solar energy services such as lighting, phone charging, and​ powering of​ radios​. They do this​​ by​sell​ing​ ​their products on a​n upfront payment or​ pay-by-installment-approach​.​ According to their Chief Executive Officer; Nate Heller, the company seeks to have its influence reach the over 600 million people on the African continent that need electricity for basic​ household​ functionalities.
Ghana is presently faced by perennial power outages caused by the increase in demand for electricity as a result of urbanization and industrialization, something that has left the country's biggest hydroelectric power provider ​-​ Akosombo dam​ - overburdened and unable to meet the growing needs for the country's requirement of electricity.
In a conversation with #TheAfricanDream; Divine Nyaho - a resident of Community 9 in Tema, one of Ghana's port cities - sa​id​ "I am excited about the efforts PEG is making, this has in a small way helped reduce the negative effects of ​Dumsor on Ghanaian​s". Dumsor is a term coined by Ghanaians to explain the load shedding of the Ghanaian electricity distributors which leave majority of ​the country​ in blackouts.
"Two light bulbs, a battery pack, a solar panel, and ​a ​small radio: all to take home on day one, for less than 2 dollars, and pay the remaining cost in installment over a year is pretty reasonable for me" Divine said. The PEG potential customer is presently looking into trying out the product and calls on Ghana's government to look into more permanent or long lasting solutions to the nation's energy crisis.
Grant Shapps also looked forward to a more practical solution to Ghana's energy crisis. While he applauded PEG, he also assured members of the press and public of his continuous support for sustainable energy solutions.
In attendance at the event were Ato Ulzen-Appiah Founder of Barcamp Ghana​ and also a​ co-Founder of the Ghana think Foundation. Ghana Broadcasting Corporation, Business TV, Online TV, and A​-​TV, all Ghanaian media outlets were also present.
Find out more about PEG Ghana at their website www.peg-ghana.com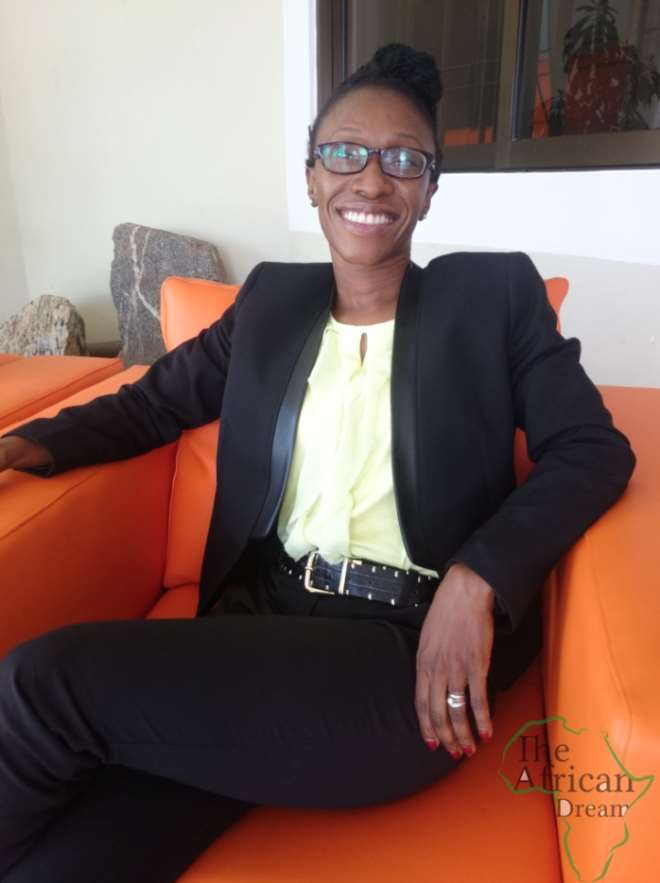 ADELE ADEFE, HUMAN RESOURCE HEAD AT PEG GHANA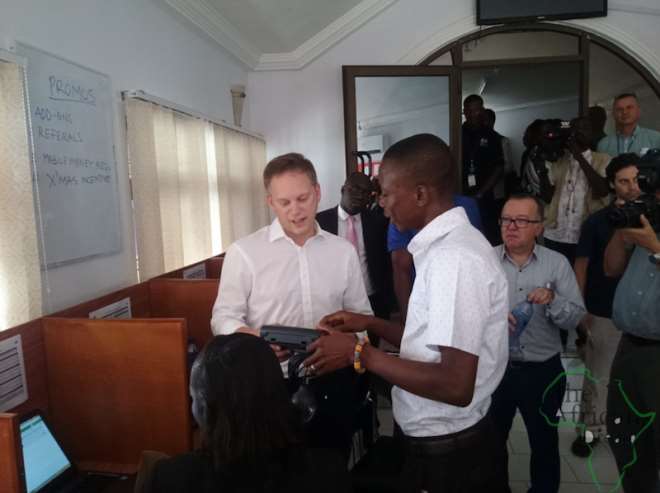 AN OFFICIAL OF PEG EXPLAINS HOW AN EQUIPMENT WORKS TO MINISTER SHAPPS ON LEFT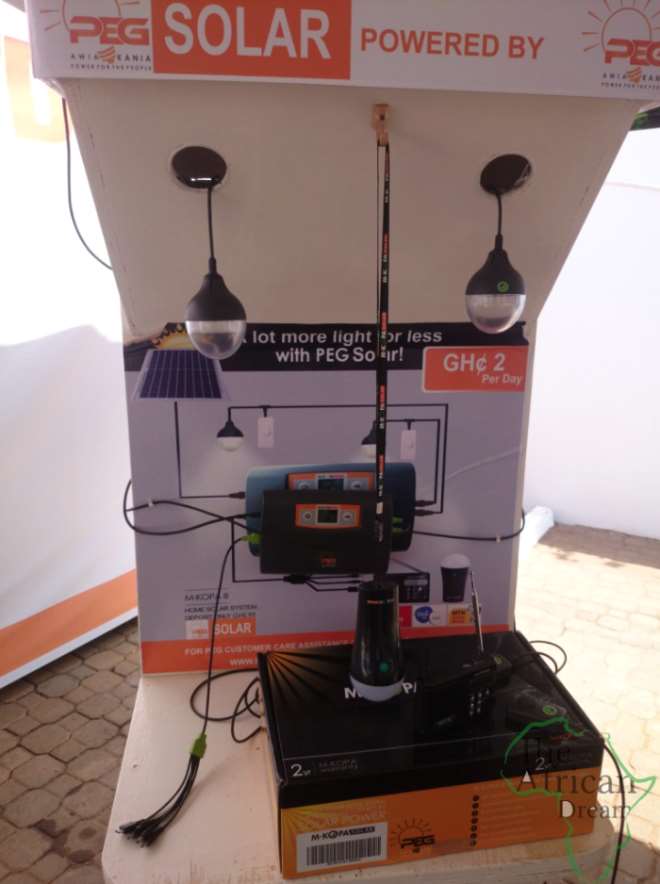 SOME PEG STARTER PACK EVERGY SOLUTIONS SOLD IN GHANA