Name The Profit-seeking Anti-corruption Crusaders? Amidu Must Back Up His "Baseless" Claims! - Pratt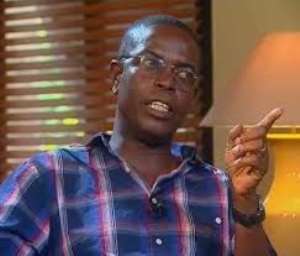 Editor-in-Chief of the Insight, Kwesi Pratt says the recent article by former Attorney-General Martin Amidu is without merit and "baseless".
Kwesi Pratt questioned Mr. Amidu's logic and assertions on the investigative work by Anas Aremeyaw Anas and his Tiger Eye team on corruption within the judicial service.
In his article published on Monday, Mr. Amidu accused government of protecting corrupt politicians.
"The Government ought to be congratulated for its ingenuity in being able to suppress parts of the truth and to turn the displeasure of public anger away from political corruption to only judicial corruption and to take all the credit.
The ingenuity, however, becomes farcical when the Attorney General grants immunity and protection to entrepreneurial Government Commissioned undercover agents who collaborate with established security agencies as independent whistleblowers under the Whistleblowers Act, 2006 (Act 720) and contrary to the prohibition of the Police Service (Private Security Organizations) Regulations, 1992 (L.I. 1571)," Citizen Vigilante Martin Amidu said in a statement.
But Kwesi Pratt sought to discover the motivation behind Mr. Amidu's article in which he implied that the ace investigative journalist's latest work was not independent done but was rather sponsored by the Government of Ghana.
He asked the basis for which the former Attorney-General would make such assertions without substantial evidence to back his claims.
To Kwesi Pratt, 'Citizen Vigilante' Martin Amidu's publication smacks of mischief.
"He claims he is a non-profit seeking anti-corruption crusader. So, who is the profit-seeking anti-corruption crusader? Does it mean there are some profit-seeking anti-corruption crusaders? He further claims that some videos on the alleged corrupt judges have been hidden. Which are those and where did he find them? He should disclose the videos if he knows where they have been hidden."
He further wondered why he (Martin Amidu) is picking on Anas Aremeyaw Anas, saying some people are strongly averse to receiving attacks on their integrity but the same people would attack "the integrity of others with reckless abandon."