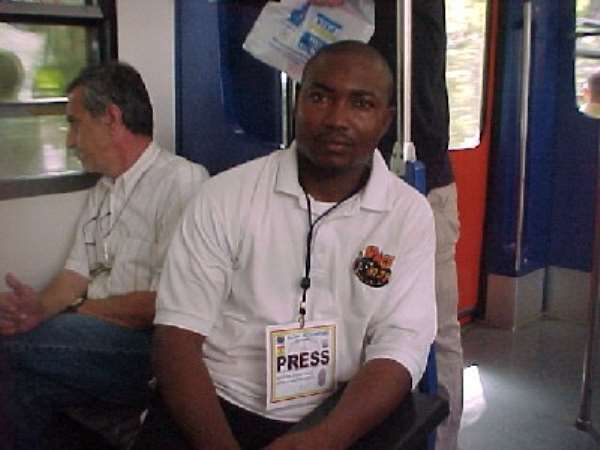 The National under 20 team, Black Satellites left Accra at 8am this morning for Abidjan, a Cote D'Ivoire, ahead of this weekend's crucial final leg African Youth Championship eliminator in the Ivorian Capital.
Head Coach, Francis Otti-Akenteng has assured Ghanaians of victory in the second leg African under 20 Youth Championship qualifiers against Junior Elephants of Ivory Cost in Abidjan on Sunday.
According to Ntow Fiako the, a member of the team's management committee, government has done its part in motivating the players.
He said the team has promised to put up an excellent performance and has called for total support from the entire nation.
The team, made up of entirely local players, left Accra this morning by a chartered Air-Force flight for Abidjan.The Satelites enter this weekend's match a goal down as a result of the 0- 1 home defeat they suffered at the hands of their Ivorian counterparts.
On board the Chartered flight was Space Fm's Head Of Sports, Kwabena Kyere (Stuggard) -Pictured - who will be bringing live Commentary on the match listeners around the globe on www.myspacefm.com and the magical dial 87.7 Fm in the Sun City(Sunyani).