Ghanaian and Nigerian Authors Win Awards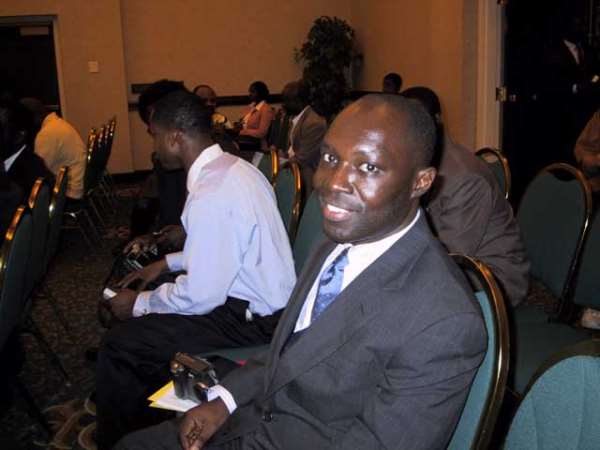 Two African writers and their books have been honored with the 2004 President's Distinguished Leadership and Scholarship Award of The Association of Third World Studies(ATWS) at the close of their annual meeting in Macon, Georgia-United States. The books are Toyin Falola's memoirs, A Mouth Sweeter Than Salt published in hard cover by the University of Michigan Press this year and Ivor Agyeman-Duah's Between Faith and History-A Biography of J.A. Kufuor an American edition also published in hard cover by The African World Press of Trenton, New Jersey.
Toyin Falola, a distinguished Nigerian historian and prolific writer who has helped revolutionised the teaching of African history in America is the Frances Higginbothom Nalle Centennial Professor of History at the University of Texas at Austin.
A Month Sweeter Than Salt is a biography of his growing up among his Yoruba people in South-western Nigeria.It is also a restrospective account of family tales and society's beliefs, history and mythology as they evolved in the childhood and teenage eyes of the author.
Ivor Agyeman-Duah, a Ghanaian diplomat, journalist and author of six books in Between Faith and History-A Biography of J.A. Kufuor, chronicles the ups and downs of Kufuor an Akan youth of Ghana who exchanged his right of succession to the Apagya Stool to become his country's democratic president.
The out-going President of ATWS, Prof. A.B. Assensoh, Director of Graduate Studies at Indiana University and Richard A. Berstein Research Professor at the University of Maryland in explaining the significance of the award said,'' As 2003-2004 President of ATWS, I was to honour individuals and causes that, in my opinion, have played useful roles in Third World events.Listening to readers, who have read and highly commended both books( diplomat Ivor Agyeman-Duah's Between Faith and History-A Biography of J.A. Kufuor and History Professor Falola's A Mouth Sweeter Than Salt), they see them as serious contributions to scholarship on The Third World but not mere political tools. I was therefore, motivated to seek a consensus that helped me to select the two books and their authors for the 2004 ATWS President's Distinguished Leadership and Scholarship Awards with the approval of the Executive Council."
ATWS is now the largest professional organisation of its kind in the world, with global membership and chapters in South Asia and Africa.Members include academics, practitioners in the area of Third World development, government agencies and diplomats who reside in over 20 countries around the globe. The just ended annual meeting elected as President Prof. Andrew F. Clark of the Department of History, University of North Carolina at Wilmington for the 2005-2006 period.