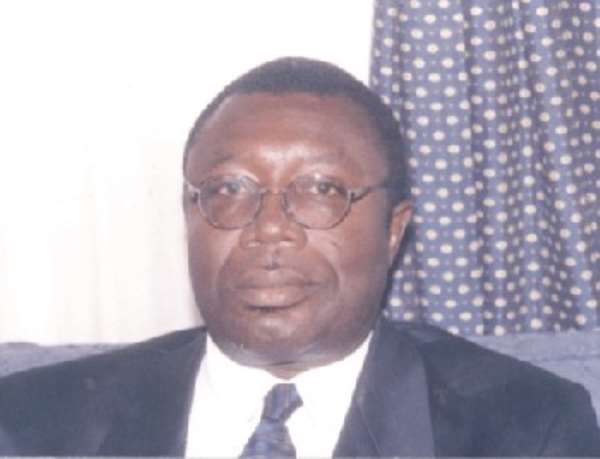 … Townsfolk Complain To Rawlings Victor Smith, Special Assistant to former President Jerry John Rawlings, was heard on Radio Gold last Friday yelling himself hoarse.
Speaking from far away Sefwi Wiawso, Victor Smith was conveying the sentiments of the people of the Sefwi area as carried to the former President who was on a campaign tour of the five Sefwi constituencies on behalf of NDC Presidential candidate Professor John Evans Atta-Mills.
His beef? The people of Sefwi area angry because the District Hospital, an ultra-modern hospital built by the NDC Government, has no doctor. Therefore, all patients, including accident victims, are compelled to go to the private clinic of Dr. Kwaku Afriyie, the NPP Minister of Health who is also the NPP Parliamentary candidate for the Sefwi Wiawso constituency.
At that private clinic, there is not one full-fledged doctor; there are two. And the fees are both atrocious and outrageous. And that is what is getting the goat of the Sefwis. And that was what Victor Smith was yelling about. But Victor Smith need not have bothered, because Dr. Kwaku Afriyie knows very well what he is doing.
Two and a half years ago, before Dr. Afriyie dreamt of contesting as the MP for the area, 'Ghana Palaver' raised this issue of the absence of a doctor at the Sefwi Wiawso Government Hospital, resulting in the diversion of patients to Dr. Afriyie's private clinic.
A report say, the Sefwi Wiawso District Hospital, a first class ultra-modern hospital with the latest equipment and the most modern of facilities, build by the NDC Government some 10 years ago, is without a doctor. Until the coming into power of the NPP Government, the Hospital boasted of two medical doctors at any one time who offered quality medical care to the people of the district and the surrounding villages.
The irony of the situation is that next door to the unmanned District Hospital is the private clinic of Dr. Kwaku Afriyie