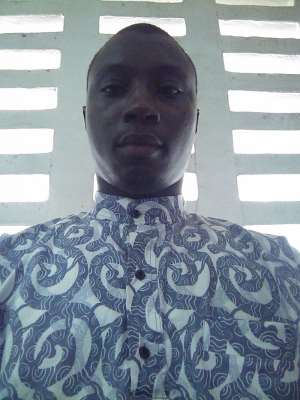 They come in the form of nice personalities seeking business and love partners and collaborations on the internet. They even go to the extent of impersonating others by using photos of other business men in their attempts to lure their victims.
These are internet fraudsters and hardened crafty scammers; hard-core deceivers parading themselves as good people.
By and large, all that they are interested in is the cash to live flamboyant lives here in Ghana without any sort of work, not even mention sweat. To, these fraudsters, all that matters is how to be creative and dupe people.
Thousands of them are on the internet each and every day trying to pull smart shots on their male and female counterparts abroad who are equally seeking particular partners for business projects or for love and marriage.
One of such cases is this current story we have been following for weeks now involving a German woman Madam Dagmar who has so far lost €300,000 (Euros) to one Frederick Kwadwo Boahen Yeboah and his family.
Madam Dagmar, not yet really recovered from the shock, has decided to throw a strong word of caution to men and women who do deals of any kind on the internet, and this is what she has to say:
"Thank you very much Mr. Editor for the opportunity! Well to start with, I want everyone to know that I am narrating this to show that I am the one saying this and no one else. I am talking from the point of view as a victim of fraud.
I was scammed and cheated by a game the whole family Yeboah played with me.
I would like to put on record that it did not just take one day for all these money to be taken from me, but no matter how you look at it, I was scammed misled in the end. I believe I have said a lot from the beginning of this published story and don't need to go back to the start.
I want to do is to advice my fellows in business and / or love abroad seeking for partnerships on the internet to stay away from requests and invitations from people, especially those requests from Africa.
All they do is to chat with you for months to build up trust, after which they will start making demands for funds to sponsor projects, among many other reasons they give.
Please don't get carried away by these people, regardless how well they speak and how intelligent and smart they seem because, the day for your doom is near when you will sell your house and cars and transfer all the funds to some useless crooks who wish to live expensive lives in Ghana or other African countries without doing any work…"
……..To Be Continued