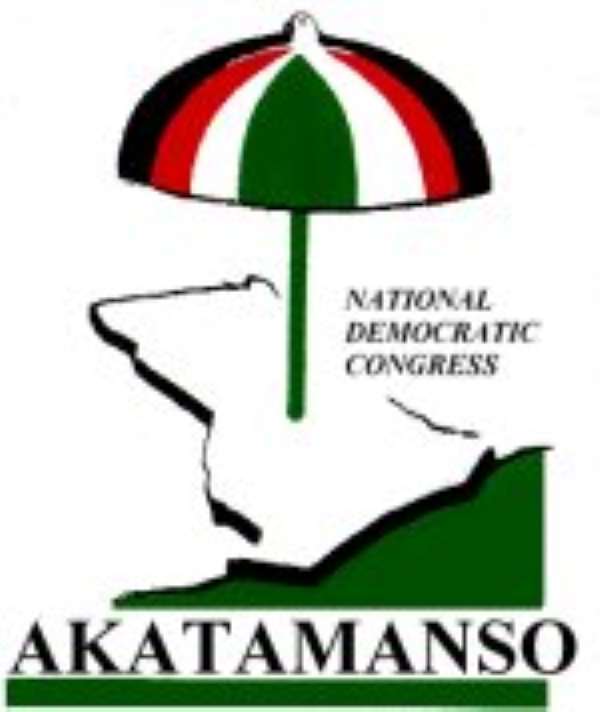 Accra, Oct. 13, GNA - The National Democratic Congress (NDC) on Wednesday said it would not accept the outcome of the 2004 Presidential and parliamentary elections, if the elections were postponed in Dagbon Traditional Area.
"The people of Dagbon were excluded from participating in the District Assembly elections as a result of the State of Emergency, but as a Party we would not accept any excuses again to exclude them from the general election," Mr Haruna Iddrisu, NDC National Youth Organiser said in Accra.
Any national elections conducted in Ghana without the participation of the people of Dagbon would be unacceptable to the NDC, Mr Iddrisu stated at a press conference in Accra organized by the Party to address the recent murder of a 14-year-old boy at Tamale.
Mr Iddrisu, who is a Lawyer by profession, said: "Any such elections will lack the required legitimacy as being the sovereign will of the people of this country. NDC as a democratic political party is ready to continue to offer constructive and experienced advice to the Government, but if they failed to listen to sound reasoning for the resolution of the Dagbon conflict we would not accept election result without the full participation of all Ghanaians."
He repeated the Party's call on the Government through the security agencies to open full-scale investigations into the murder of Master Ibrahim Amidu at Tamale.
He said the NDC was irrevocable committed to upholding the constitutional order, sustaining multi-party democracy and preserving the country's peace and stability and challenged the Government to demonstrate same in practical terms.
Mr Lee Ocran, National Vice Chairman of the Party, accused the ruling New Patriotic Party of resorting to actions that would provide justification for the re-imposition of the State of Emergency in Dagbon. He said "the ruling NPP Government has been orchestrating these tensions as a ruse to prevent the people of Dagbon from participating in the Election 2004; control the political party activities in the area and thereby depriving the electorate opportunity to follow the electioneering campaign.
"In the present circumstances it is likely the murder may be a convenient smokescreen to clamp down on the rising tide of public criticism and agitation against the incompetence of the NPP Government."
He said NDC would continue to play the role of a constructive opposition and was confident to defeat the NPP government through the ballot box in the December polls.
Mr Ocran called on the Northern Regional Security Council to lift the ban on all political activities since the decision was counter-productive and could only heighten tension in Tamale.