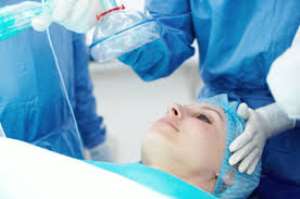 The President of the Ghana Association of Certified Registered Anaethetists, Mr. Wumbei Mbuer Jacob a.k.a Papa J, seems to have the suggestions that some individual or groups within the health professional body are opposed to the new name which qualifies them as Certified Registered Anesthetists.
"The issue is that we are given a wrong name and that wrong name we say it is not a name that befits us. We were called Physician Assistants, Anesthesia Assistants but the new name is Certified Registered Anaethetists according to Act 857," he pointed out.
He told our senior reporter in an interview at the 11th Biennial Delegates Congress and Scientific Session of the Ghana Association of Certified Registered Anaethetists held in Accra under the theme, "Demystifying the Fear of Surgery, the Role of the Certified Registered Anesthetist."
He noted that, three years ago, Parliament passed an act [Act 857] which recognized Anaethetists as Certified Registered Anesthetists regulated by the Medical and Dental Council.
Mr. Jacob expressed worry, "so why should somebody sit in his or her office and say I don't like this? I won't accept the name? "
"People claim that the name is ambiguous, meanwhile the very same people who said the name is ambiguous now said the name is rather their name and so nobody deserves it
"Some are of the view that when they called us Certified Registered Anaethetists it means you are a doctor
"We have not in anywhere held ourselves as medical doctors. We practice a branch of medicine which is anesthesia, we are medical practitioners than we are medical officers," he maintained.
Mr. Jacob however indicated that some doctors and other health professional bodies felt threatened with the new name and have ever since, worked behind the scene to persuade the authorities from recognizing them as Certified Registered Anaesthetists.
According to Papa J, his members feel dissatisfied with the manner and way the authorities are handling the matter after they have written severally to the Ministry of Health to ensure that all the stakeholders and employers such as Ghana Health Service, the Teaching Hospitals, Controller and Accountant General's Department, Fair Wages and Salary Commission, change the name from the old to the new name.
He noted that everybody seems to be pretending as if nothing is happening, "we are not saying pay us, we are not asking for money. All we ask is recognize us by our new name."
Mr. Wumbei Mbuer Jacob hinted of a possible strike action if government refuses to address their grievances, "it is going to be a dark country imagines the emergency cases of pregnant women at the sub-districts, the regional hospitals and the teaching hospital, who wants to deliver and cannot deliver."
He urged the Ministry of Health and Medical and Dental Council to ensure that the members of the Society regain their confidence and dignity of the profession.