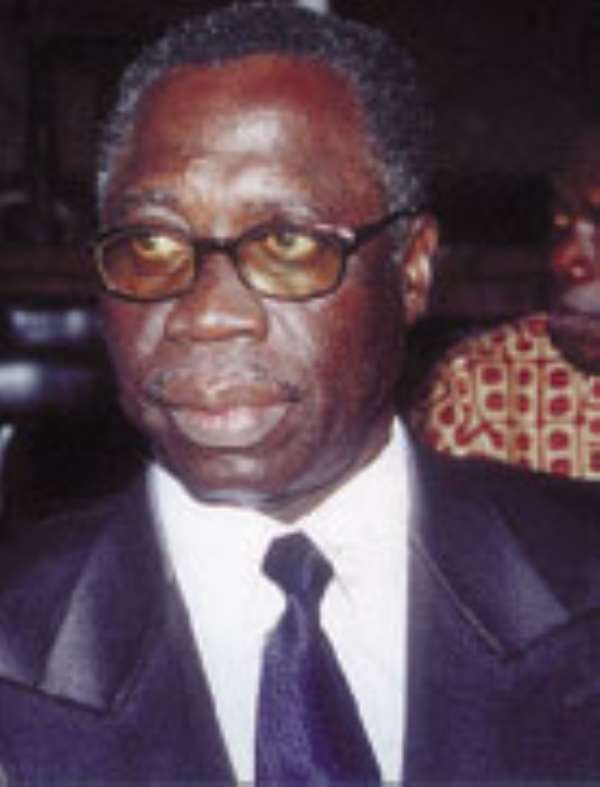 Accra, Oct 11, Lens -The Breton Woods institutions have not named Mr. Kufuor's Finance Minister, Yaw Osafo Maafo, as Africa's best finance Minister.
The blatant untruth that has been given wide publicity in a section of the media has been exposed for the untruth that it is by Mr. Kwesi Pratt Jnr., the editor of the Insight newspaper, who is currently in Washington DC where he is attending the Annual Meetings of the IMF and the World Bank Group.
Mr. Pratt told listeners on Peace 104.3FM on Thursday that he was surprised at the news making the rounds in the country that Osafo Maafo has been adjudged the best Finance Minister in Africa.
He said that he personally attended all official press conferences held by the IMF/World Bank Group during the course of the Annual Meeting, and at no time was there any mention made of any Finance Minister as the best from any part of the world.
A political analyst, Mr. John Dewar, has expressed the view that "there are some people in the media who think that all Ghanaians are so gullible that we would swallow anything they churn out in the media, this is ridiculous. So who are the best Finance Ministers for Europe, Asia, South America, and North America?" Dewar asked.
"I do seriously suspect that this is only another a public relations gimmick aimed at propping a failed regime in an election year. I'm not surprised Mr. Pratt has said there was no such award at any official function at the Annual Meeting. This obviously is another empty and meaningless award that is not worth anything. The fact that the government appears determined to draw as much mileage from it as possible is indicative of the government's own insecurity," another analyst, Mr. Kelly Abbey, told The Lens.