Media practitioners urged to abide by the truth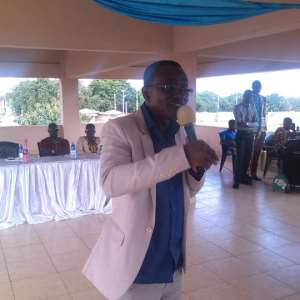 Accra, Sept. 16, GNA - Nana Apeanti, Chief Executive Officer of Comm First Media Institute has urged media practitioners to always strive to abide by the truth in their daily activities.
He said truth is the absolute defence for every media practitioner and it is imperative that they strictly abide by it.
"Media practitioners should always stand for one thing which is the truth and it is the absolute defence for any journalist," he stressed.
Nana Apeanti said this at the graduation ceremony of Comm First Media Institute in Accra when 22 students successfully completed various courses in journalism.
He said journalism should be used as a tool to develop the society and it is improper for any media practitioner to take bribe in his or her course of duty, adding that such behaviour leads to the creation of fear and chaos.
He urged the graduating students to stick to the positive drive that made them join the school, for a successful journalism career.
He also challenged them to make use of what they had acquired and ensure that society benefits from their knowledge.
He advised them to stick to the mantra of truth, dignity and love in carrying out their duties as journalists and refrain from gifts that would corrupt their minds.
'You should not peddle false news that inflame passions in society, but opt for accuracy and be circumspect in your reportage and by doing so, you will excel in all fields of endeavour.'
Mr Michael Boateng, a Radio Presenter at Adom Fm, advised the graduating students to eschew laziness and pride and remain focused in their chosen profession.
GNA