Fire Service introduces staff performance indicators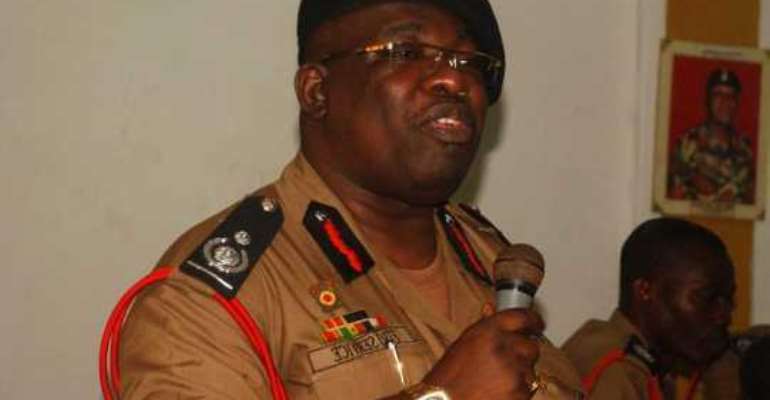 Accra, Sept. 15, GNA - Dr Albert Brown Gaisie, Chief Fire Officer, on Monday said the Service would soon introduce performance indicators and monitoring system to enable them to assess the performance of officers, especially Chief Fire Officers at the metropolitan, municipal and the district offices.
He said after the assessment, officers who would not meet the set targets would be removed as his administration was not in any way ready to condone incompetence.
Dr Gaisie stated during the opening of a two weeks workshop for some 107 metropolitan, municipal and district Chief Fire Officers from across the country.
He urged the Officers to make themselves relevant to the communities in which they serve by endeavouring to organize firefighting training sessions for organized and identifiable groups.
He urged the fire chiefs to develop monitoring systems that would enable them to respond to emergency firefighting within minutes in order to prevent the destruction of properties and sometimes lives.
He admonished the commanders to take good care of properties left in their care especially their vehicles as officers whose negligence would lead to damages to the engines of their vehicles would be made to pay for them.
He noted that a lot of officers were not performing well because they had stayed in their metropolitan, municipal and districts for far too long, which had made them to become too familiar with the system which breeds contempt.
Dr Gaisie said the Service had so far organized capacity building workshops for about 400 officers and would increase it to 500 before the year ends.
Assistant Chief Fire Officer (ACFO) Ebenezer Simpson, Commandant, Fire Academy and Training School (FATS), said the two weeks course had been designed to enhance the capacity of participants to enable them to discharge their responsibilities as metropolitan, municipal and district officers effectively.
He noted that although facilities at the FATS were overstretched, authorities had managed to give it some face-lift as they now had access to internet, projectors, washroom renovation among others.
'The Academy is also looking forward for a standard officers' accommodation to meet the status of our senior officers for such course since the dormitories are not meant for commissioned officers,' he added.
Some of the topics to be treated include how to manage and deploy resources under their command effectively, how to employ effective methods to improve and appraise the performance of their subordinates.
Others are how to prepare contingency plans for sensitive installations on their station grounds, and how to relate with the media, among others.
GNA