Women delay in marriage - Rev Minister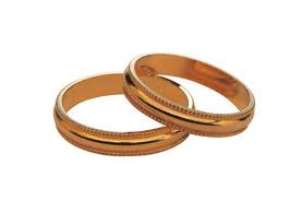 Agyei-Ano, (B/A), Sept 15, GNA - The Reverend David Boakye, the Minister in-charge of the Calvary Methodist Church in Sunyani, has observed that many young women in the church were not married because they rejected their divine partners.
Rather, most young women in the church nowadays set standards for themselves, preferring to marry rich men, and looked down on their God-given spouses they worshipped with, he said.
Rev Boakye stated this when he inaugurated the Methodist Youth Fellowship (MYF) of the Emmanuel Methodist Church at Agyei Ano in the Sunyani Municipality.
He admonished young women against monetary considerations in choosing their life partners, and allowed the will and purpose of God to prevail and be established in their lives.
This according to Rev Boakye, who is also a tutor at the Sunyani Senior High School, was the only way they could enjoy their marriages.
He warned young men against courting with multiple female counterparts, stressing that the practice was not only betrayal, but sinful.
Rev Boakye observed with concern that many young women had left the church because some of their male counterparts betrayed them in marriage.
The Very Rev De-Graft Appiah, the immediate past Sunyani Diocesan Youth Organizer of the Church, entreated the Fellowship to participate fully in the various activities and programmes of the church.
Newly executive members of the Fellowship were later inducted.
GNA