Kofi Kukubor Donates Books And Footballs To Schools And Communities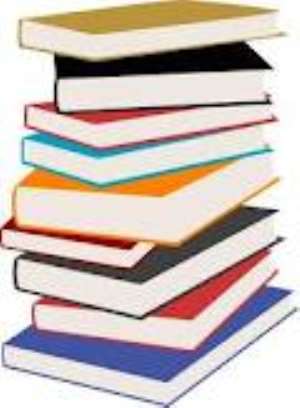 Keta (V/R), September, 13 – Aspiring Parliamentary contestant at the NDC Primaries, Kofi B. Kukubor, has donated 44 footballs to 20 Community Football Clubs in the Keta Constituency. This is part of a massive drive by the aspirant to promote the sport among the youth within the Constituency.
Kofi Kukubor, whose central theme is skills development for livelihoods and employment generation, urged the youth to be disciplined and respectful if they want to excel in the global sport. He said the donations were not for recreational purposes but to serve as tools of development.
He explained that "football is also an avenue for employment and self-development for youth who want to make it their career as professionals."
Kofi, himself, a sportsman and hockey player, asked the youth to avoid indiscipline and alcoholism if they wanted to take sports to a professional level. He noted that: "alcohol and sports were bad bed-fellows for any serious sportsman."
Known as "Bartho" in sporting circles and among friends and relations, Kofi announced the revival of the football league for clubs within the Constituency with a cup to be competed for. He called on the business and corporate communities to support the league and make it competitive. This he said, will help to unearth talents from the communities that can be groomed into world-class stars.
Beneficiary community clubs include: Island Stars FC and Young Islanders Stars – Atsiavi Glime; Liberty FC, Lion Stars FC, and Challenger FC(colts)– Atsiavi Agblego; Mighty Eagles FC and Under 12' Stars (colts) Atsiavi Atime; Home Stars – Atsiavi Agborokor; Shining Stars FC – Atsiavi Gbetuinu; Keta United FC – Abutiakope; Red Scorpions FC – Tsiame; Mawuli Soccer Academy – Havene; '11' Angels - Norliwotagbor; Red Lions FC – Whenyagor; Diamond Boys FC –Afiadenyigba; Mighty Unity FC – Afiadenyigba; World Vision Stars FC – Norlope; Borlove Stars FC – Borlove; Triple FC and Young Arsenals – Xorvi; Young FC and Young Heroes – Vodza.
The aspirant said every football club in the Constituency will be given two footballs.
In another development, the aspirant Parliamentary candidate donated close to 220 books out of the targeted 2,000 to 11 schools and libraries within the Keta Constituency aimed at promoting literacy and reading in school children.
He said the book "Black People's Identity" will help the children come to terms with their identity as a people in order to chart a course for where they want to be. "A people who do not know their identity and where they come from will certainly not know their destination," he explained.
Beneficiary community schools so far include: Vodza R.C. Basic, Adzido Xose Gbantor L.A Basic, Kedzi A.M.E Zion Basic, Keta E.P Basic, Keta OLA R.C. Convent Basic, Asadame Zion Basic, Tsiame E. P Basic, Tsiame L. A. Basic, Norlope-Abolove JHS, Atsiavi Agblego E. P. Basic, and Horvi Mission Basic.
The books are being distributed to all JHS and SHS schools in the constituency in commemoration of two important international events – World Literacy Day 2015 which fell on Wednesday, 8th September and UN Decade of Education for Sustainable Development which ends in 2015.
His ultimate objective is to "introduce culturally relevant reading materials to children and find innovative solutions to the wide-scale failure of education in our communities."