Business Woman remanded for child abuse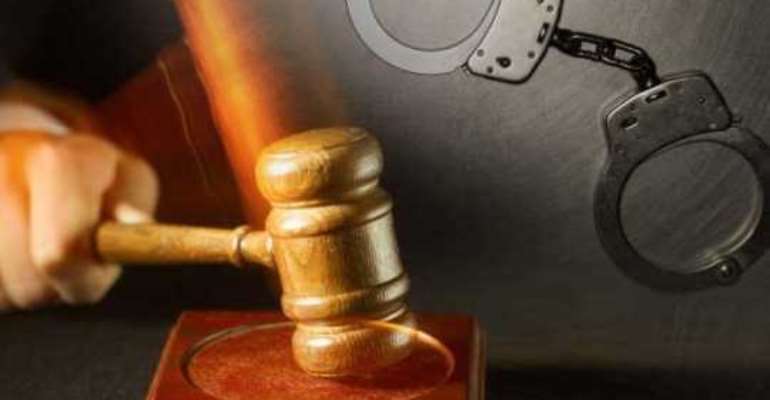 Half-Assini (W/R), Sept. 13, GNA - A Half-Assini Magistrates' court in the Western Region on Friday remanded a 30-year old business Woman in Police custody for child abuse.
Ms Cecilia Acquah, a.k.a. Quandahoe, from Half Assini, pleaded guilty to two counts of subjecting a child to torture and degrading treatment and domestic violence.
She will re-appear on Monday, September 14.
Prosecuting, Police Sergeant Isaac Ebo Otoo, told the court presided over by Mr Abdul Majid Illiasu that, the complainant in the case is the Medical Superintendent of the Half-Assini Government Hospital, Dr Jonathan Mensah.
He said the accused is the elder sister of the victim's mother.
About a year ago she took custody of the victim (name withheld) from his mother at Aboade, Ahanta, upon mutual understanding.
The Prosecutor said on Sunday, September 6, 2015, the victim, a 12-year old Primary one Pupil of Half-Assini Methodist School, left for Church in the morning and allegedly went and played with his friends and returned home late in the evening.
He said out of anger, the accused assaulted and tortured the victim in the night with an electric wire and left for Accra on her business trip early the following morning.
The Prosecutor said the victim got bruises from the beatings and had difficulty walking, was spotted the following day sleeping under a shed at the Methodist Primary School, near the main road to his School.
He said a Good Samaritan who came across him, out of compassion, carried him to the hospital where the Medical Superintendent treated him.
The prosecution said Dr Mensah later reported the incident to the Domestic and Victims Support Unit (DOVVSU) of Ghana Police, Half-Assini.
According to the Prosecutor, the Police in their investigations discovered on his body old and fresh marks of assault and accordingly issued a Police Medical Report Form to the victim, which was endorsed by the Medical Doctor.
He said the accused was subsequently arrested on her return and arraigned before the court.
GNA