Stop uncomplimentary comments against opponents - Aspirant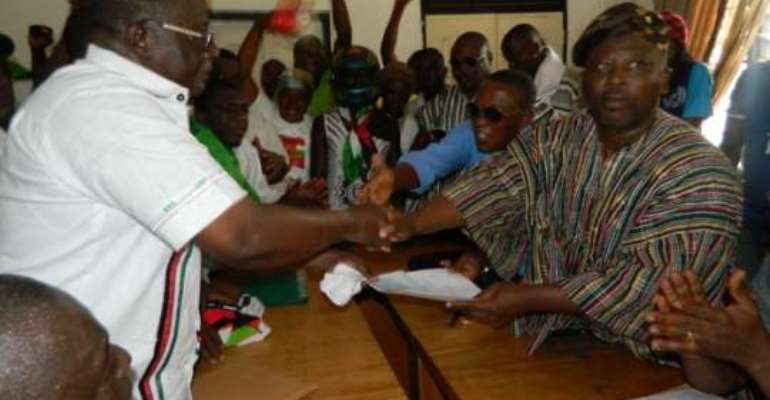 Accra, Sept. 13, GNA - Mr Leeford Kpakpo Quarshie, a National Democratic Congress (NDC) parliamentary candidate for Klottey Korle, has advised party members to stop making uncomplimentary comments against each other.
'All that we need is togetherness to build a formidable party, devoid of bickering and insults' he said.
Mr Quarshie made the remarks when he filed his nomination papers to contest the Osu Klottey Korle primaries of the constituency office on Thursday.
Mr Quarshie said he would mount a vigorous campaign for the party to maintain the seat and the presidency, if he is elected.
He appealed to the electorate to vote for him to bring some dynamism in the NDC leadership of the constituency for the progress of the people.
Alhaji Alema Bashina, the Constituency Chairman, urged the aspiring parliamentary candidates to approach their campaign with decorum to bring honour to the party.
'Tell the electorate what you can do for them to convince them to vote for you rather than trading insults,' he urged.
GNA