Youth Alliance For Development To Organize Obuasi Youth Dialogue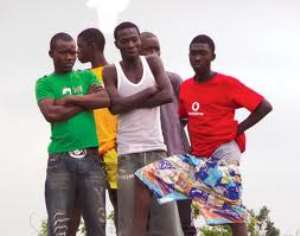 Youth Alliance for Development, a local Non Governmental Organization in Obuasi is organizing a youth participatory programme dubbed OBUASI YOUTH DIALOGUE, which will bring together different youth groups in the Obuasi Municipality to dialogue on issues affecting the youth in the Obuasi Municipality and Ghana as a whole.
The dialogue will bring together political,cooperate and civil society stalwarts who will answer questions from the youths present. Mr. Richard Ofori Agyemang Boadi (Obuasi Municipal Chief Executive),Mr. Richard Ellimah(Executive Director, Center for Social Impact Studies) and Mr. John Alexander Kobina Ackon(Deputy Min.Gender).
Other guests who will also be at the Dialogue session will be Mr. Nana Ampofo Kwesi-Berkoe (Sustainability Manager, AGA, Obuasi Mine),Mr. Kwaku Kwarteng (Obuasi West MP) Mr. Edward Ennin (Obuasi East MP) and Mr. Kyei Acheampong.
The Executive Director for Youth Alliance for Development, Mr. Ali Tanti Robert stressed that, this is the time the youth in Obuasi should know what is at stake for them.
"As a young NGO with an eye for youth development in the Adansi traditional area, we are organizing OBUASI YOUTH DIALOGUE to create the platform for young people to deliberate on the solution to challenges they face in the Municipality such as unemployment, education, health, sanitation, local governance among others. The findings from this event would be used for advocacy to enhance youth development in Obuasi."
The programme will come off on Saturday 19th September, 2015 at the Obuasi Municipal Assembly Conference Hall at 9am prompt.