NDC aspirant to mobilize grassroots support for party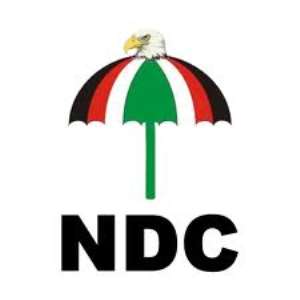 Kumasi, Sept 10, GNA - Mr. Francis Dodovi, a National Democratic Congress (NDC) parliamentary aspirant for Suame constituency, has pledged to mobilize grassroots support to maximize the party's votes in the 2016 general election if given the nod.
He said grassroots support was critical to helping the party achieve its target of winning one million votes in the Ashanti Region in the 2016 general polls.
Mr Dodovi, was speaking to the media after picking a nomination form to contest the party's primaries in the Suame Constituency, on Thursday.
He said the nation, under the President Mahama administration, had seen significant socio-economic development, citing infrastructural and educational development, as well as the provision of social amenities.
Winning elections, he said, was about numbers, urging all party activists not to relent in their campaign activities to whip up support for the NDC.
Mr Dodovi, who is also a leading member of the Ashanti Regional NDC Communication Team, said his decision to contest in the primaries was borne out of his resolve to serve the people.
He would bring on board fresh ideas and comprehensive development agenda encompassing educational and youth development.
Mr. Dodovi touching on education, said when given the nod he would liaise with Suame residents abroad and corporate institutions to construct a secondary school to foster the human resource development in the area.
He promised to work effectively with the NDC rank and file to achieve his objectives.
GNA