Scrap Dealer remanded for possessing narcotic drug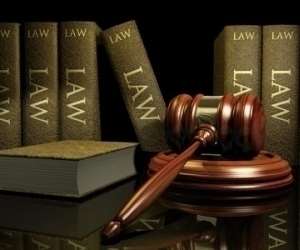 Accra, Sept. 10, GNA - An Accra Circuit Court Wednesday remanded one Haruna Mohammed for possessing 66 wraps of compressed dried leaves suspected to be Indian hemp and causing harm to one Farouk Collinson Coffie.
Haruna was charged for possessing narcotic drugs and causing harm. He pleaded not guilty to the charge of possession and guilty with explanation on the charge of causing harm.
He was, however, remanded by the court to reappear on September 22, for trial.
Prosecuting Police Chief Inspector E Afful told the court that the complainant Farouk Collinson Coffie is a Musician, while Haruna is a Scrap Dealer.
He said on July 24 this year, at about 1430 hours the accused was sitting behind the complainants window smoking dried leaves suspected to be Indian hemp.
The prosecution said the complainant who could not withstand the stench of the stuff, approached Haruna and pleaded with him to move away from the window. Haruna became annoyed leading to an exchange of words, which was later settled by some neighbours.
Police Chief Inspector Afful told the court that the complainant went back to his room, but few minutes later, the accused who was carrying a backpack armed himself with a cutlass and came back to attack the complainant, inflicting cutlass wounds on his head.
He said a complaint was lodged with the police and when Haruna was arrested and his backpack was searched, 65 wraps of dried leaves were found on him.
In his investigation caution statement, he said the stuff was brought to him by his accomplice but could not identify him to the police for arrest.
GNA