Guinness Ghana improves environmental footprint through carbon dioxide recovery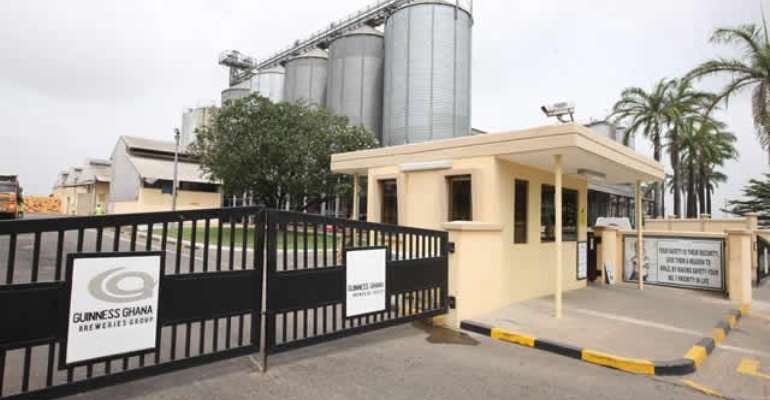 Guinness Ghana has achieved a historic feat in its operations by recovering Carbon Dioxide used in its production at the Kaasi Brewery, located in Kumasi.
Originally dependent on CO2 purchased externally, Ghana's total beverage business and a subsidiary of Diageo Plc, for the first time recovered and sold 20 tons of the gas.
Speaking about the milestone, Kaasi Brewery Manager, Jan Brestovansky, the Kaasi Brewery said, the recovery of the CO2this has saved the business 700,000 (about GHC 4.5 million).
Also, the beverages maker said it has achieved a 30% overall site carbon footprint reduction due to the optimization of CO2 recovery and the elimination of CO2 generation.
"It's a great story and transformation from being CO2 dependent to becoming self-sufficient, thanks to our site team having utilized the Perfect Plant Management System and getting the best out of it," said Mr Brestovansky.
The Perfect Plant Management System (PPMS), is a structured global program targeted at installing and embedding a standardized management infrastructure system in all Diageo subsidiary breweries.
It focuses on the behaviours needed to drive performance across all levels of each brewery and encourages a fact-based decision making process, putting accountability at the right levels within operations and processes.
Implemented in the Kaasi brewery in October 2013, PPMS has led to improved quality, reduced raw material waste and positive behavioural change in brewery operations.
The Kaasi site has made great strides in the conservation of energy by consistently reducing energy usage. Site engineers are paying greater attention to detail, shop floor operators are gaining better insight into factors that drive key performance indicators and site managers are providing regular coaching. The site has also driven down water usage by 27% over the past two years. This has been an essential goal to demonstrate GGBL's commitment to the environment and its surrounding communities, given the site is situated in a water-stressed region.
Benjamin Hanson, Site Lead of the PPMS programme, added, 'this transformation has been made possible through consistent operator behavioral change. The engineering team has been challenged to focus on using the PPMS tools & techniques in resolving issues to achieve their objectives. This performance has raised the game and we are looking forward to greater results in this financial year.
Preba Greenstreet, Corporate Relations Director of GGBL said, "we are very proud of this achievement especially in these challenging economic times. GGBL is continuously looking for the most efficient and sustainable ways of doing business to improve our business performance."
Diageo reported strong progress against its 2015 sustainability and responsibility targets with the publication in its 2015 Annual Report, which for the second year integrates its performance in this area alongside financial reporting.
Diageo made notable gains in its improvement in water efficiency, reduction of carbon emissions and sourcing of local raw materials as the company now looks towards its ambitious 2020 targets.