Nsawam Prisons infirmary to be accredited by NHIA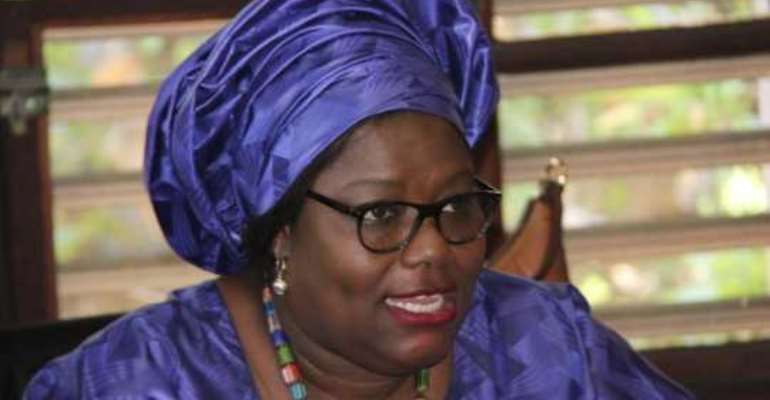 Nsawam (E/R), Sept 8, GNA - Mr Nathaniel Otoo, the Chief Executive Officer of the National Health Insurance Authority (NHIA), said the Nsawam Medium Security Prison infirmary would be examined and accredited to ensure easy access to healthcare for the inmates.
He said the right to have a good healthcare was a constitutional mandate, therefore, it was essential to have such a programme to enrol all vulnerable and poor persons in society unto the scheme.
Mr Otoo said this when 1000 inmates of the Nsawam Medium Security Prison were registered under a collaborative programme by the Ministry of Gender, Children and Social Protection and the NHIA.
He assured the inmates that the health insurance card would allow them to access healthcare services both at the prisons and outside it.
Nana Oye Lithur, the Minister of Gender, Children and Social Protection, said the Ministry's mandate included taking care of the vulnerable in society, the socially excluded, the aged and persons with disability through the use of social protection and other interventions.
She said a total of 5,597 of such persons across five regions had been freely registered under the NHIS since last year.
She said the free registration of inmates would certainly help the Nsawam Prisons Services to save money since they spent Gh₵39,000.00 on the health of inmates annually.
Nana Oye Lithur said it was the hope of government to ensure that prison inmates were able to have access to social services, especially health, adding that it could contribute to the process of reformation.
She called on all to support the "Efiase Project" initiated by the Prisons Services Council, which sought to help improve the general infrastructure in the prisons including staff accommodation, construction of a hospital, increased agricultural production of the prisons, capacity building for staff, educational and skills training for inmates, as well as increase in feeding allowances of prison inmates.
Madam Matilda Baffour-Awuah, the Director-General of Prisons, said prisons in the country were bedevilled with serious challenges ranging from dilapidated and over-crowded structures to insanitary conditions and lack of funds, as well as medical facilities for inmates.
She said the prisons had become breeding grounds for all sorts of diseases and this situation created serious health challenges for inmates, and called on all relevant stakeholders to give it the needed attention.
Ms Baffour-Awuah said the Prison Service owed health providers in the regional and district public hospitals GH₵1,016,988.20, adding that the prison infirmaries did not have the requisite healthcare equipment and personnel as well as drugs to administer first aid.
Mr Antwi-Boasiako Sekyere, the Eastern Regional Minister, said government attached much importance to the health of inmates, hence the free NHIS registration.
GNA