Seek long-lasting partnerships, GEPA boss urges exporters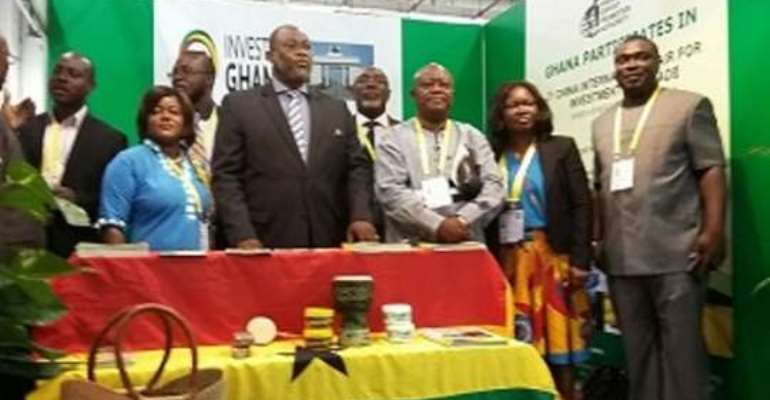 Xiamen (China), Sept. 8, GNA - Mr Gideon Quarcoo, Chief Executive Officer of the Ghana Export Promotion Authority (GEPA), has called on exhibitors at the 19th China International Fair for Investment & Trade (CIFIT) to seek long-lasting partnerships instead of focusing on sales.
Speaking to exhibitors ahead of the official opening of the fair in Xiamen on Tuesday, Mr Quarcoo also asked the exhibitors to explore technological opportunities that could help them add value to their products instead of exporting them in their raw form.
'I urge you to shift your focus from selling and concentrate on seeking investment opportunities that will help expand and move your products from being sold as primary products to one based on value addition,' he said.
Ghana is participating in the CIFIT fair for the second successive year with the aim to consolidate the gains made in the previous edition.
This is the third time Ghana is participating in an international fair in China, having first participated in the Forest Product Fair in Yiwu.
Mr Quarcoo said the country was seeking to build and consolidate the gains that had been made in the previous edition of the fair.
He said building on the lessons Ghana had learnt from participating in International Fairs in China over the past three years, there was the need for Ghanaian companies to explore the technology used by their Chinese counterparts to enhance production and get more value for their products.
Mrs Agnes Gifty Adjei-Sam, Deputy Director, Research and Information GEPA, urged the exporters to make the best out of the opportunities that the fair would present to build lasting relationships.
The value of trade between Ghana and China reached $ 5.6 billion at the end of 2014, making Ghana the Asian country's single biggest trading partner.
Ghana's export to China during the period also hit a historical high of $1.4 billion.
The CIFIT, which aims at promoting international and bilateral investment, is the largest global investment event, attracting investors and institutions from around the world.
The four day event, which would end on September 11, is expected to attract over 12,000 visitors and more than 120 countries and regions as exhibitors.
Dr Ekow Spio-Garbrah, the Minister of Trade and Industry, is leading Ghana's delegation of over 60 businesses and government officials to the fair.
From: Christian Akorlie, GNA Special Correspondent, Xiamen, China
Courtesy Ghana Export Promotion Authority