​No Acclamation For Prez Mahama—Asiedu Nketiah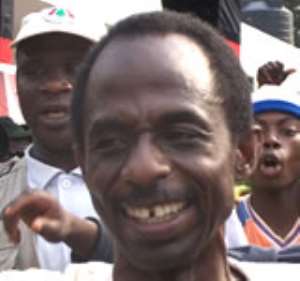 General Secretary of the National Democratic Congress (NDC), Johnson Asiedu Nketiah says should President John Dramani Mahama emerge as the sole candidate for the party's upcoming Presidential primaries, he will still have to be voted for through the ballot box.
According to him, once the party's constitution does not permit acclamation for unopposed Presidential candidates, they have no option than to go through the process for the people to decide on the candidate.
There are widespread rumours that the President would be acclaimed as an unopposed candidate for the akatamansonians' flagbearership slot for the 2016 general elections when the party goes to the polls on November 7, 2015.
The President on Monday submitted his nomination forms to signify his readiness to lead the umbrella family a second time as its Presidential Candidate for the 2016 general elections. Party officials say he is the only candidate who has so far picked and submitted his forms for the presidential position contest.
George Boateng, a Youth Organiser for the party at Oyarifa, has also shown signs of wanting to contest.
Nomination closes on Thursday, September 10, 2015.
Nketiah, aka, General Mosquito, commenting on the issue in an interview with Fiifi Banson on Kasapa FM said the rumours about the acclamation had no basis.
"For the Presidential primaries, we don't have unopposed declaration. The Constitution of the party states for one to be our Presidential Candidate, he or she should get more than 50% of the votes. So, if at the close of nomination we had only one candidate for the contest, we will still go to the polls. If it demands that we print ballot paper for the inscription "Yes" or "No" embossed on it for the people to choose from, we will do that."