Court sentences footballer for robbery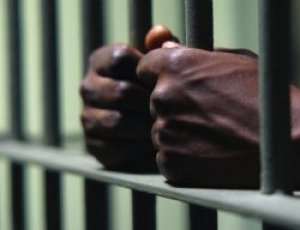 Accra, Sept 8, GNA - An Accra Circuit Court has sentenced Richard Kwakye, a footballer to 10 years in prison in hard labour for robbery.
At the last sitting, Kwakye, 19, confessed to the court that he went to the complainant's room and decided to attack her with a machete and rob her of her money and other items.
When the court presided over by Mr Aboagye Tandoh asked Kwakye whether he had concluded his evidence, he replied in the affirmative.
Answering questions under cross-examination by Prosecuting Deputy Superintendent of Police (DSP) Kweku Bempah, Kwakye said he changed his story because after a sober reflection he had decided to admit to the offence.
In another development, the court took delivery of a report on Kwakye's age assessment. This was because the Police contended that he had served a 13 month jail term at the Nsawam Medium Security Prison recently for stealing.
Kwakye, who has no legal representation, had told the Police that he was 19 years, hence the court ordered for his age to be assessed.
He was said to have attempted to rob one Elliet Gyimah Mensah.
The facts of the case as presented by DSP Bempah were that the complainant, Elliet is a waitress and lives at Baatsona, Accra, while Richard is a footballer staying in the same vicinity.
He said on July 29, at about 0600 hours while the complainant was in her apartment preparing for work, Richard, with a sharp knife sneaked into the room, attacked her and attempted to rob her of her money and other items.
DSP Bempah said the complainant's screaming attracted the neighbours who arrested Kwakye and handed him over to the Sakumono police.
He admitted the offence in the course of investigations.
GNA