The 'Dictator Hunter' with George W. Bush in his sights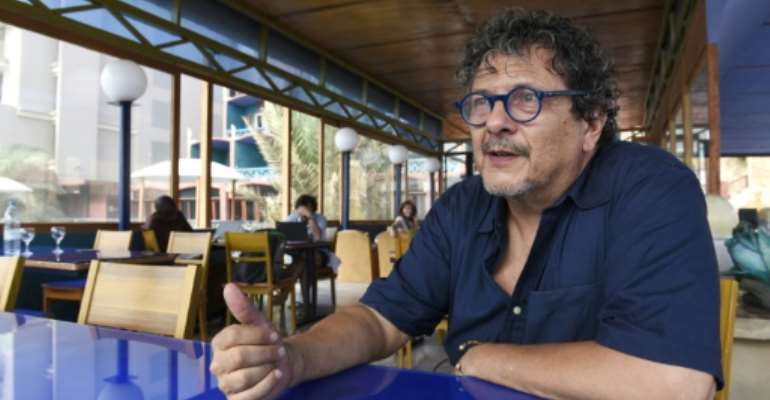 Dakar (AFP) - To admirers he is the "Dictator Hunter", to detractors a "puppet master" -- but US human rights champion Reed Brody sees himself in less grandiose terms, as "an activist for social justice".
After the trial in Senegal of Chad's former dictator Hissene Habre, a despot whose case the American lawyer has been on for 16 years, Brody daydreams about dragging George W Bush before a court for torture.
"I'm a lawyer, a jurist. But more than that, I'm a campaigner. The law is an instrument for my activism. I define myself as someone who fights for social justice," says the 62-year-old legal counsel and spokesman for Human Rights Watch (HRW).
Brody is back in Dakar for the resumption this week of Habre's trial for a string of atrocities perpetrated against political opponents, real or perceived, and members of rival ethnic groups in Chad.
Habre ruled from 1982 until he was deposed in 1990 and fled to Senegal, ending a brutal reign in which an estimated 40,000 Chadians were killed.
Brody had been at HRW for a year when he took a call in 1999 from a Chadian lawyer who had been inspired by the American's work on the arrest of former Chilean dictator Augusto Pinochet and wanted him to turn his fire on Habre.
The advocate, a study in professorial assuredness with lightweight circular spectacles and an assiduously-tamed mop of curly salt and pepper hair, converses in fluent French as he relives the long campaign to bring Habre to justice.
- Activist instincts -
Brody has no real clue how many times he has had occasion to travel to Senegal -- "25, maybe 30", he guesses -- since he took up the case.
Before joining HRW in New York, the city of his birth, Brody had worked for the United Nations as well as Amnesty International and the International Commission of Jurists.
His work had taken him to live all over the world, in destinations as far flung as Nicaragua, El Salvador, Haiti, Congo and Switzerland.
He knew he must come home, though, when he realised his father Ervin, a Hungarian Jewish survivor of forced labour camps in Europe and a man who had nurtured his son's activist instincts, was coming to the end of his life.
It was time to return to the environment of his childhood in Brooklyn, a neighbourhood with a large black and Hispanic population where his mother, Francesca, was a teacher.
"Very young, I saw inequality, injustice in New York, in the United States. All my life I have campaigned for minorities in the US... (attended) marches for civil rights, against the Vietnam war and the intervention of the United States in Central America, for peace, for justice."
Brody became known as "the Dictator Hunter" after starring in a 2007 documentary of that title by the Dutch film-maker Klaartje Quirijns.
Brody says he is often accused of being driven by an ambition to "break the head of state" or of being in the service of Idriss Deby, the incumbent president who ousted Habre, while critics archly nickname him "the guru" or "the puppeteer".
- 'Sandinista agent' -
Brody acknowledges having met Deby in much the same way as he has had occasion to meet other world leaders but insists there is no "special relationship".
He says his work in human rights has led to his loyalty being called into question under the presidency of Ronald Reagan in the 1980s.
Brody recalls uncovering atrocities committed by the US-backed "contra" rebels, opponents of Nicaragua's Sandinista Revolution, when he visited in 1984.
He quit his job in New York as deputy public prosecutor and returned to the Central American country to investigate.
The resulting report, published in March 1985, sent shockwaves through the Washington establishment and convinced Congress to end its funding of the contras.
"I was personally attacked by President Reagan, who called me a Sandinista agent. That's where my current work as a human rights lawyer really began," he recalls.
At some point among the all-consuming activism, Brody has found time to have a 15-year-old son from a previous marriage with a Brazilian nurse, and the lawyer now lives with the Spanish filmmaker Isabel Coixet.
He is not sure what he will do once the Habre case is over.
"But if I could bring to justice one person, it would be George W. Bush, for torture, waterboarding, the secret prisons, the transfer of prisoners to places of torture, etcetera.
"I appreciate the difficulties but of course they are not difficulties that frighten me."