Publish your assets or else no vote: Planned campaign gathers momentum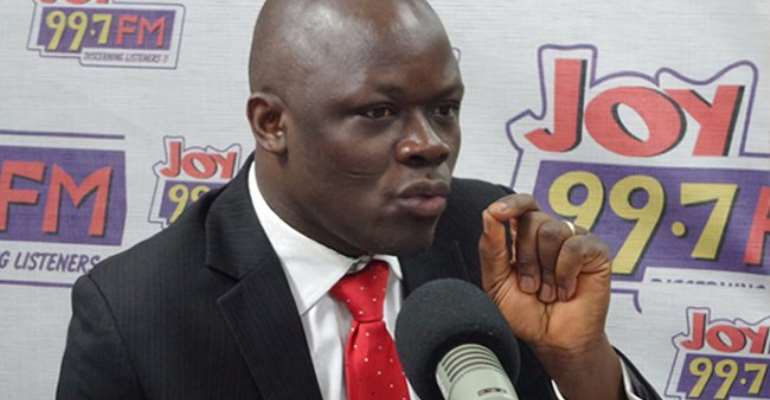 An announcement of plans to start a crusade to compel persons seeking political office in 2016 to publish their assets has received endorsements from individuals and local policy think-tank IMANI Ghana.
Legal practitioner and host of NewsFile Samson Lardy Anyenini who has for sometime now been re-echoing demands by civil society particularly the anti-corruption coalition about the need to change Ghana's law on asset declaration by public officials is leading the campaign ahead of the 2016 elections.
On Tuesday morning, he raised the tempo announcing on his Facebook wall "Mercy - Nigerian law, like Ghana's, doesn't require Buhari and his vice or any public official to PUBLISH their declared assets. Stop hiding under the lame and useless law and make a personal not-criminal decision to publish your assets".
"In Ghana MPs are fighting against amending the law to require VERIFICATION and PUBLICATION of declared assets. I will not vote for and will campaign against those unwilling to have their declared assets verified and published."
The post received social media endorsements from many including well-known individuals and IMANI Ghana's Franklin Cudjoe who signed onto this, pledging full support for the campaign.
The Ghana Integrity Initiative (GII) recently revived the demand after a stakeholders meeting but leading MPs who are considering amendments to the law kicked against verification and publication of their assets.
Samson tells Myjoyonline he is "extremely excited" about the massive positive response and the decision by IMANI to help make the campaign a critical part of the 2016 elections.
He says a well coordinated project is being worked out together with the award-winning think tank to get aspiring MPs and Presidential Candidates to sign on or face a vigorous campaign against their bid to lead this country.
The lawyer says he recently presented a legal paper on the need to amend certain anti-corruption laws to give them teeth to bite and realized this will be a most effective way in the fight against corruption after the politicians indicated unwillingness to change the law.
By the current law, public officials only write their assets on a piece of paper, fold and put it in a sealed envelope, deliver it to the Auditor-General who is not permitted to open and verify the contents.
Story by Ghana|myjoyonline.com