Clergyman calls for dialogue on ban on drumming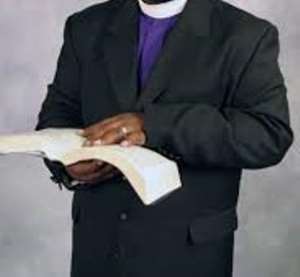 Accra, Sept 7, GNA - Reverend Dr Philip Laryea, Dean of Accredited Studies, Akrofi-Christaller Institute of Theology, Mission and Culture, has called for religious dialogue in handling the ban on drumming and noise making by the Ga Community.
He noted that the country's bye-laws abhor excessive noise making and that it is imperative for religious leaders and traditional leaders to mutually agree on the best way in resolving these issues devoid of violence.
Rev Laryea was speaking at a symposium on the topic 'The Christian and Homowo' in Accra organised by the Ecumenical and Social Relations (ESR) of the Osu-Ebenezer Presbyterian Church of Ghana.
The ESR aims at promoting full ecumenical understanding and dialogue with people of other faiths and traditional authority, and ensures good neighbourliness with people of other faiths.
Rev Laryea explained that with the old worship service book, there is a clear order of how to join the traditional authorities to celebrate traditional festival.
Rev Laryea said Homowo recounted the migration of the Gas and revealed their agricultural success in their new settlement.
He said according to Ga oral tradition, a severe famine broke out among the people during their migration to present day Accra and were inspired by the famine to embark on massive food production exercises, which eventually yielded them bumper harvest.
He noted that the celebration of Homowo is not fetish as some perceive it to be, but it is the intention behind it, and that the festival is a symbolic ritual which touches on reconciliation among members.
Rev Laryea urged the public not to rush to conclude on issues but more importantly seek clarifications and understanding for reasoned argument.
He said the festival is highlighted at varying times by different quarters of the Ga tribe and that the Ga-mashie group of the tribe celebrates theirs' a little earlier than the La group and is to hoot at hunger.
Rev Laryea said Christians were not compelled to join the celebration of traditional festival if it is contrary to their faith, adding that some of the Christian values were borrowed from the traditional perspective.
He said even though some of the traditional festival is not Christian; there are important aspects like conflict resolution which brings people together to address unending and prevailing issues.
He expressed concerns about the way some churches use the scriptures to deceive people in the name of Christianity and urged religious leaders to be truthful and let their teachings be guided by the Bible.
GNA